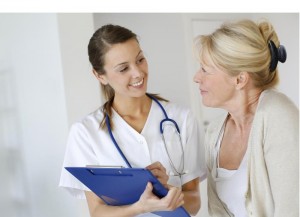 Scientists have devised a new, cheap breast cancer test that can accurately predict if a tumour is likely to return after surgery, a breakthrough they say could spare thousands of women the ordeal of chemotherapy.
The test, likely to cost about Rs 10,500 (200 US Dollars) and expected to be available by the year end, uses a technology already available in almost all NHS laboratories to estimate the risk of recurrence of the most common type of the disease, called oestrogen positive (ER+) breast cancer.
At present around half of the women diagnosed with breast cancer undergo chemotherapy following their surgery to reduce the chances of the illness returning.
They estimate that the ICH4 test could pick out women  who would not need chemotherapy, which lasts up to six months and normally causes side effects such as nausea, hair loss and extreme fatigue. It also leaves some patients infertile.
The new test measures levels of ER, PR, HER2 and Ki67 proteins in the tumour once it has been surgically removed. This allows doctors to gauge more precisely the likelihood of the cancer returning.
In a trial, results of which are published in the British Journal of Cancer, scientists at the Royal Marsden hospital in London used the test on 101 women including 26 who were categorised as being at "intermediate" risk. It was found that 15 of them were actually at low risk and therefore did not need chemotherapy.
This is a simple, cost-effective test. This new research suggests many additional patients could be classified as at low risk, and therefore avoid chemotherapy and its toxic side effects.
Previous studies have also found the ICH4 test is just as effective as the expensive procedures on the market, including Oncotype DX, which costs 2,500 pounds per patient.
To know more about Breast Cancer Surgery in India please visit this link :
http://safemedtrip.com/medical-services/cancer-treatment-in-india/breast-cancer-surgery-in-india.html