Most Advanced ​Minimally Invasive Spine Surgery ​at Affordable Cost at World Class Hospitals in India
You Deserve to Get Back to Pain Free, Good Quality Life Soon
If you have been advised spine neurosurgery your first choice should be the latest minimally invasive technique developed by our world class hospitals in India. Most advanced Technology like Intra Operative MRI, Brain Suite and Computer Assisted Navigation System are deployed by highly trained surgeons for accurate and safe Spine Surgeries through a small incision.
Why You Should Choose World Class Spine Neurosurgery Hospitals in India ?
| | |
| --- | --- |
| Dedicated team of International trained and vastly experienced Neurosurgeons, Neurologist, Physicians and Physiotherapist. | Latest Generation Diagnostic and Imaging facilities including dynamic digital X rays, Spiral CT scanning , MRI and Electro – physiology unit all under one roof. |
| | |
| --- | --- |
| Use of most advanced Surgical techniques for treatment of Brain Tumor ailments with focus on Minimal Access Micro Endo – scopic Brain Tumor Neurosurgery. | Physiotherapy and Rehabilitation by experts after the surgery help you regain functional abilities quickly helping in vastly improved overall results. |
---
Benefits of Minimally Invasive Spine Surgery

Most advanced Technology like Intra Operative MRI, Brain Suite and Computer Assisted Navigation System are deployed by highly trained surgeons for accurate and safe Spine Surgeries through a small incision.
Smaller incisions, usually a few smaller scars instead of one larger scar.
Less tissue dissection. Less damage to surrounding muscles.
Less blood loss, quicker healing, shorter hospital stay, and less pain.
Quicker return to daily activities.

Request a Call Back
---
Conditions that can be Treated with Minimally Invasive Spine Surgery.
Chronic Back Pain
Degenerative Disc Disease
Herniated Disc
Kyphosis
Chronic Neck Pain
Pinched Nerve
Functional Disability due Spinal condition
Scoliosis
Spinal Stenosis
Spondylolisthesis
Spondylosis
---
Advanced Minimally Invasive Spine Treatments Available in India With Excellent Outcome Track Records
Lumbar Decompression Back Surgery
Decompression is a surgical procedure that is performed to alleviate pain caused by pinched nerves. During a lumbar decompression back surgery, a small portion of the bone over the nerve root and/or disc material from under the nerve root is removed to give the nerve root more space and provide a better healing environment.
There are Two Common Types of Spine Surgery Decompression Procedures:

Microsurgical Discectomy
A microdiscectomy (a microdecompression) is typically performed for pain from a lumbar herniated disc. The surgery is considered reliable for leg pain caused by the herniated disc, most commonly called sciatica by patients, and most commonly referred to by medical practitioners as a radiculopathy.
Lumbar Laminectomy
A lumbar laminectomy (open decompression) is typically performed for pain from lumbar spinal stenosis. The goal of the surgery is to allow more room for the nerve root, thus reducing pain (and potentially any leg weakness or neurological symptoms) and restoring the patient's ability to participate in everyday activities.
Slipped Disc Surgery – Percutaneous Endoscopic Lumbar Discectomy (PELD)

An advanced minimal invasive technique, Percutaneous endoscopic lumbar discectomy (PELD) is performed for the decompression of the lumbar disc space and removal of nucleus pulposus via a posterolateral approach. In addition to decompression surgery, the technique has been found effective in management of spinal tumors and structural deformities.Surgery is done under local anesthesia with conscious sedation.No muscle, ligament or normal tissue damage and minimal blood loss.Patient can be discharged in 24 hrs. No prolonged bed rest required after surgery. Early return to work.
Transforaminal Interbody Lumbar Fusion (TLIF)

Transforaminal Lumbar Fusion (TLIF) is a surgical technique that is performed from a posterior approach to stabilize the spinal vertebrae and disc between. By going through the transforaminal direction there is less bone removed so thus less disturbance to the site. By fusing the vertebrae to eliminate any movement between the bones, the spine is stabilized and a reduction of pain and nerve irritation is accomplished.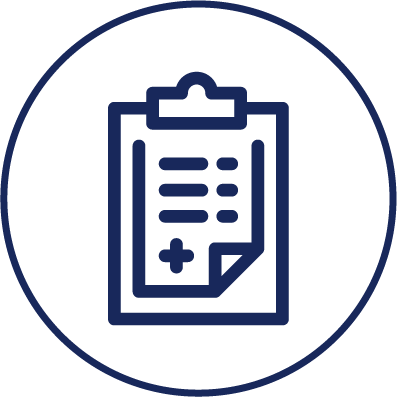 Post a Query
Vertebroplasty & Kyphoplasty

Vertebroplasty and kyphoplasty are used to treat painful vertebral compression fractures in the spinal column, which are a common result of osteoporosis. Your doctor may use imaging guidance to inject a cement mixture into the fractured bone (vertebroplasty) or insert a balloon into the fractured bone to create a space and then fill it with cement (kyphoplasty).
Posterior Lumbar Interbody Fusion (PLIF)

Posterior Lumbar Interbody Fusion (PLIF) is a surgical technique for placing bone graft between adjacent vertebrae (Interbody). Using various instruments, the disc is removed through the right and left sides of the spinal canal and the intervertebral space, which has been cleared, is then packed with bone graft and a bone block or cage implant. Instrumentation, such as pedicle screws, are used to provide support for the fused vertebrae. Doing a pure PLIF surgery has the advantage that it can provide anterior fusion of the disc space without having a second incision.

Refer a Patient
---
"Am I going to need Surgery to fix my Back or Neck Pain ? "
"When diagnosed with degenerative disc disease, one of the first things that many patients ask is – Am I going to need Surgery to fix my Back or Neck Pain ?"
Spine surgery is needed only for severe cases and for taking an informed decision you must consult with an experience Spine Neurosurgeon.
Surgery may be required immediately if pain is unbearable and is affecting all aspects of a patient's life or is resulting in conditions like Loss of bowel or bladder control.
---
Invaluable Benefits You will Get From SafeMedTrip.com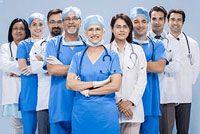 By emailing to us your medical reports, we will forward them to at least 3 leading hospitals in India who have the best expertise for your case. We ensure that you get expert opinions and competitive treatment cost estimates from top hospitals in 2 working days.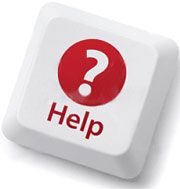 We do not collect any service fee from patients. You will directly pay the hospitals after you arrive in India and will deal directly with the hospital.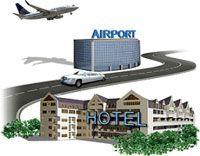 Complimentary non medical support services like airport pick on arrival, valuable advice on how to obtain India Medical Visa and Economical local stay post hospitalisation.
---
Get a No Obligation Opinion for Minimally Invasive Spine Surgery from Top Specialists in India
Please email or WhatsApp your medical reports to us at hospitalIndia@gmail.com or help@safemedtrip.com or send to us by

Whatsapp on +91 98 9999 3637 Response assured in max. 24 Hours.
---