Dr L H Hiranandani Hospital in India

t is an established fact that at the heart of the Hiranandani mission, in any sector, is the passionate commitment to stay at par with global standards. Predictably, the theme reflects on nearly everything we undertake at the Hospital – the first initiative of the Hiranandani Group in healthcare. From the simplest to the most complex surgical; procedures are performed at our hospital. We are equipped with medical equipment purchased from the foremost vendors in the world.

Centrally air-conditioned multispecialty hospital with the milieu interior as per ASHRAE (American Society for Heating Refrigeration and Air Conditioning Engineers) standards. A judicious blend of high-end technology, world class clinical expertise and outstanding personalized care.

Emulating global standards in healthcare. Bed-to-Space ratio of 1:1250 sq.ft. in line with international standards. Panel of Internationally trained doctors and nurses.

Monitoring capability of ALL hospital beds directly from ICU / ICCU. Building management systems in compliance with ASHRAE (American Society for Heating Refrigeration and Air Conditioning Engineers) standards.

Special Day spaces for convalescing patients, Banking and conference facilities, Free of cost stay for the attendant with all meals, All medical and diagnostic services under one roof, Special facilities for the physically challenged and Energy conservation measures through efficient lighting, rainwater harvesting and water recycling.

Cardiovascular Thoraic Surgery

Department of Cardiovascular & Thoracic Surgery is dedicated to providing the safest and highest-quality surgery for our patients. We offer virtually every type of cardiac surgery including elective or emergency surgery for heart valve disease, aortic aneurysm, coronary artery disease, arrhythmias, heart failure, Marfan syndrome and other less common conditions. Our team of surgeons and their associates work with the newest surgical techniques, equipment and devices to deliver care that is safe, effective and compassionate.

Neurosurgery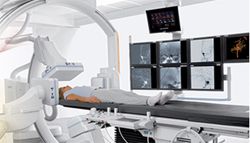 The Neuro-Surgical unit is supported by the Imaging/Radiology department which runs day and night. Neuro-Radiology section of this department houses the 128 Slice Dual Source CT scan and 1.5 Tesla high resolution MRI scan with various options. These services are in addition to the conventional Radiology procedures performed in the Imaging Centre.
Neuro-Surgical unit is also supported by the Neuro intensive unit which is equipped with high tech machinery and is manned round the clock and supervised by a specialist Intensivist. Each patient is looked after vigilantly & has wide range of intensive monitoring options, Intracranial Pressure (ICP), multi-channel monitors & high end ventilators.
Dedicated Neuro-Operation theatre further supports the department & is equipped with Maquet operating table, Carl Zeiss operating microscope with display and recording facility, Image intensifier in addition to regular operative instruments. We are in the process of procuring image guidance, to make neurosurgery a state of art facility.
---

Urology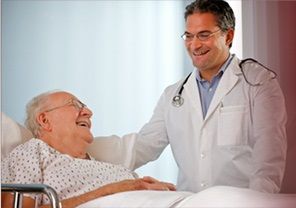 A comprehensive urology department taking care of all urology conditions in males as well as in females with world class endoscopy instruments. It includes Endourology, Uro-oncology, Paediatric Urology, Reconstructive Urology, Andrology and Renal Transplant.
TURP – Trans Urethral Prrostrate
URS – Uretero Reno Scopy
PCNL –Percutaneous Nephroloithotomy
VIU – Visual Internal Urethrotomy
Flexible Uretero Reno Scopy
Fully equipped to treat Cancer of the female and male Gento -Urinary tract including Radiotherapy and chemotherapy
Female Urology like stress incontinence
Treatment for Paediatric Urological conditions
Reconstructive Urology
Special Clinics like Stone Clinic, Prostrate Clinic
Renal Transplant
---
Write to us for a Free No Obligation Opinion and Treatment cost Estimate from Top Doctors at Narayana Health Hospital in India
Please email or WhatsApp your medical reports to us at
[email protected]
or
[email protected]
or send to us by

Whatsapp
on +91 98 9999 3637
Response assured in max. 24 Hours.
---