Patient Testimonial
Mr. H. Blake - United Kingdom, Prostate Cancer
Mr. H. Blake from United Kingdom – Prostate Cancer Treatment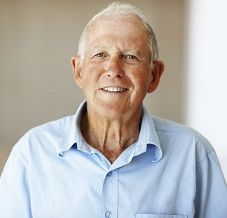 "I have a family history of Prostate disease and so I have always been very vigilant to get myself tested every year. I did feel depressed when I learnt that the biopsy result conveyed that I had early stage Prostate Cancer. The scenario of long stay in hospital for undergoing prostatectomy, post-op infections, pain and the misery of Chemo Radiation was something I really wanted to avoid Fortunately for me I learnt that Robotic Prostate Surgery can treat my condition with just 2-3 days stay in hospital and I could regain my quality of life soon. However the cost in private hospital in UK was roughly £20,000.
Then I found this website and they arranged everything for me in One third of the UK cost at a JCI, USA accredited hospital in India, where the surgeon had much more experience of doing this robotic surgery than in my home country. I emailed my reports and with in a matter of few hours we had so much of valuable information sent to us. I could speak to the surgeon and communicate with him on WhatsApp and all my queries and concerns were addressed so well that I confidently boarded the flight to New Delhi, India. I am now back home and am so glad with the outcome.
Warm Regards -Mr. H. Blake, UK, Prostate Cancer Treatment.