Diabetic Foot Treatment – Causes, Treatment & Surgery from Best Hospitals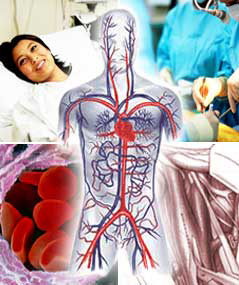 When diabetes is not well controlled, damage to the organs and impairment of the immune system is likely. Diabetes and feet are correlated with each other as foot problems commonly develop in people with diabetes and can quickly become serious. Hence the diabetic foot care is very important. With damage to the nervous system, a person with diabetes may not be able to feel his or her feet properly. Normal sweat secretion and oil production that lubricates the skin of the foot is impaired.
These factors together can lead to abnormal pressure on the skin, bones, and joints of the foot during walking and can lead to breakdown of the skin of the foot. Wounds/Sores may develop. Damage to blood vessels and impairment of the immune system from diabetes makes it difficult to heal these wounds. Bacterial infections, infection of the skin, connective tissues, muscles, and bones can then occur. These infections can develop into gangrene. Because of the poor blood flow, antibiotics cannot get to the site of the infection easily. Often, the only treatment for this is amputation of the foot or leg.
Request a Call Back