Laparoscopic Pyeloplasty – Types, Costs & Treatment from World Class Hospitals in India
Excellent Outcomes and Affordable Cost is assured.
Male Hypospadias – Benefits
What is Pyeloplasty?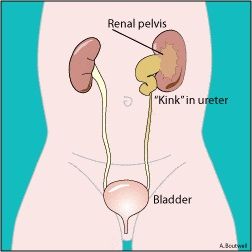 Pyeloplasty is a procedure to remove pelvic ureter junction obstruction.A kidney is made up of millions of small units called nephrons where the blood from the body is filtered and urine is formed. This urine from all the nephrons then drains into a triangular structure called renal pelvis from where it is carried to the bladder through thin tubes called ureters. At times the junction between the renal pelvis and the ureter gets narrowed or kinked and urine flow is obstructed.
As a result there is a buildup of urine in the nephrons, causing the dilation of renal pelvis, and the condition is known as hydronephrosis. This condition can be congenital. Pyeloplasty procedure helps to repair this obstruction and ensure smooth flow of urine.
Get Estimate
Types of Pyeloplasty
There are different types of Pyeloplasty :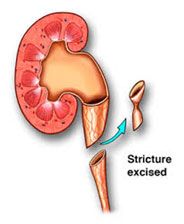 Open Pyeloplasty
Laparoscopic Pyeloplasty
Robot Assisted Pyeloplasty
Percutaneous Antegrade Pyelotomy
Retrograde Pyelotomy
Acucise Endopyelotomy
Open Pyeloplasty : This the most common traditional approach used in which the cut can be made in the lower back, just under the 12th rib, across the abdomen or in the flank region. In each case a long cut is made, the skin, intermediate tissue and muscles are cut till the kidney can be seen. Then the narrowed portion of the junction is cut and removed and the ureter is reconnected to the renal pelvis. At times a stent is placed in the narrowed part that keeps the area patent for easy drainage of urine. After the procedure, muscles, skin and other tissues are stitched up. Patient has to stay in the hospital for 3-4 days and the recovery period extends from 1 – 3 months.
Robot Assisted Pyeloplasty : The da Vinci robotic surgical system has helped to overcome many of the challenges imposed by laparoscopy. Robotic surgery is similar to traditional laparoscopic surgery in that instruments are introduced into the body through several small incisions and manipulated under video guidance. Unlike conventional laparoscopy, in which the surgeon's hands are directly linked to the instruments, in robotic surgery, the surgeon's movements are made in a console that is remote from the patient and translated by the robotic arms. This procedure provides more freedom of movement to the wrist and less tremor which makes the suturing easy.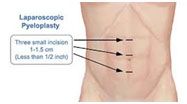 Retrograde Endopyelotomy : The procedure is same as above except that instead of a nephroscope, a ureteroscope is used which is inserted through the bladder and guided up to the renal pelvis. The narrowed part is removed and the stent is place from the bladder to the pelvis. This procedure can be performed in an outpatient setting.
Laparoscopic Pyeloplasty : The procedure was first carried out in 1993 and since then has steadily gained popularity among patients and surgeons alike. The steps of the procedure are same as in open pyeloplasty except that small cuts and microscopic instruments replace the large incisions. Though the procedure requires advanced skills, the shorter hospital stay and faster recovery make it a more popular option.
Percutaneous Antegrade Endopyelotomy : In this an incision is made directly over the region of upper pole of kidney. The nephroscope is inserted through the incision upto the renal pelvis and narrowed area. Micro instruments are then guided through the scope with the help of a camera and the narrowed portion is cut. The ureter and the pelvis are stitched up and a stent is positioned from the pelvis up to the bladder. The stent is kept in place for about 4-6 weeks. Faster recovery due to a small incision and lesser blood loss is the main advantage of the procedure.
Acucise Endopyelotomy : This procedure is similar to retrograde pyeloplasty except that a cutting wire and a balloon catheter is used. The balloon catheter has the cutting wire attached to it in the front. The balloon is filled with a contrast medium. The acucise catheter is guided through the bladder up to the pelvis. The balloon is inflated and position checked using fluoroscope. Then the cutting wire cuts the narrowed area. A ureteric stent is placed and the catheter is withdrawn.

Request a Call Back
We Assure Most Affordable Estimates with in 48 Hours from Top Hospitals in India.
What People say about us – Patient Experience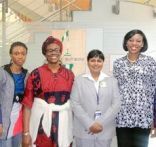 "I had so many apprehensions and concerns prior to coming to India for surgery that I needed badly to regain my health. "Thanks for your always prompt responses to my volley of questions and concerns. I could not have managed even a step without your staff's excellent care. I couldn't be happier with the Indian hospitals, surgeon, physicians and their expertise. Everyone is very professional yet compassionate. All staff nurses and doctors are very attentive. My stay during treatment in India was very comfortable
Thanks you all and God bless you ! "

Ms. Janet Biuware From Cameroon

Refer a Patient
How it Works – Get Most Affordable Treatment in India
| | |
| --- | --- |
| | Send medical reports by WhatsApp/Email |
| | |
| --- | --- |
| | Receive quotation(s) within 48 Hours |
| | |
| --- | --- |
| | Get Free Medical Visa & Airport Pick up |
| | |
| --- | --- |
| | Medical Treatment Assisted & Fly Back Home |
Frequently Asked Questions
Once you have decided that you want to get treatment in India you can email us your latest medical reports and accompanying X-Rays, MRI Scans and other relevant medical documents at [email protected] or Call or WhatsApp us on +91-9899993637 for one to one discussion with our executives.
Once we receive your reports, we will get them reviewed by our medical experts and will send you a detailed treatment package consisting of doctor's diagnosis, treatment plan, cost of treatment, duration of stay in hospital and duration of stay in India besides other relevant details.
Once you have confirmed to us that you want to proceed further to get treatment in India, our team will help you with the Indian medical visa assistance and documentation process. We will also help you in arranging for a comfortable local stay for you and your attendant. You don't have to send any money in advance.
Savings can be from 30-50%, depending upon the procedure and the destination. Your treatment will be carried out from only the best hospitals in India that are NABH accredited and have specialists that are recognized globally for their expertise.
From the date you decide on one of the three affordable treatment packages offered to you. It may take 1- 3 weeks to obtain Medical Visa and book flight tickets. We have zero waiting period and you can be received at the Airport on arrival and immediately admitted at hospital and treatment will start.
Its advisable that you should not delay your treatment particularly in case of severe illnesses like Cancer, Heart or Spine etc. Early start of treatment results in quick recovery and lower expense compared to delay of treatment.
The difference in cost package due to the labour and insurance costs of the hospital operating in India, and not by the difference in the quality of treatment.
Each patient is assigned to a SafeMedTrip Patient Case Manager who will take care of every single detail ranging from arrival to send off.
Yes, of course. We will provide you with complete assistance in selecting high-quality hotels near the hospital location that fits your budget.
You will be given a complete profile of the specialist before you proceed for the treatment. On special request, we will be happy to connect you with him through a teleconferencing service facilitated by Skype.
---
Get the SafeMedTrip Advantage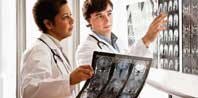 Get Expert Medical Opinion/ Second Opinion – Send us the Medical reports by Email or WhatsApp and we will get you Expert Advice ​​and ​Treatment Cost Estimates​ from Top Specialist at ​Three of India's ​leading hospitals within ​48 hours.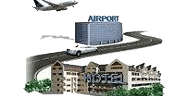 Free Concierge ​Services​ –​ Once you decide to come to India, We will arrange ​Priority Scheduling of Hospital Appointments, Travel & Visa Assistance, Airport Pick up, Economical Hotel Stay, ​Complete ​Local Support​ ​24X7.​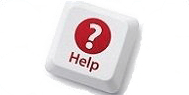 No Obligation – Zero Cost Assistance. We do not collect any service fee from patients. You will directly pay the hospitals after you arrive in India. We ensure Quick, Hassle Free, Affordable Treatment at World Class hospitals in India.
Get Expert Opinion from India's Best Doctors.
WhatsApp Consult Now