LASER T.U.R.P Prostate Treatment – Advantages, Benefits & Treatment from Best Hospitals & Top Surgeons in India
Transurethral resection of the prostate (TURP)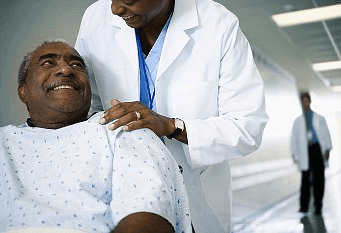 A transurethral resection of the prostate (TURP) is a surgical procedure that involves cutting of portions of the prostate gland.

TURP is the most commonly used surgical procedure to treat benign prostatic hyperplasia (BPH).

In this method the surgeon inserts an instrument called a resectoscope through the tip of the penis into the urethra which means no cuts (incisions) need to be made in the skin. Resectoscope, is thin metal tube containing a light, camera and loop of wire. The loop of wire is then heated with an electric current and is used to cut away the section of the prostate that is causing the symptoms.

A catheter is then inserted into your urethra to pump fluid into the bladder and flush away pieces of tissue (prostate) that have been removed. Patients normally stay in the hospital only two to three days.
Request a Call Back