Laminotomy Surgery from World Class Hospitals in India.
Excellent Outcomes and Affordable Cost is Assured.
Stella Gimba​ from Kenya shares her experience about Advanced Spine Treatment in India relieved her of back pain and made her life joyful​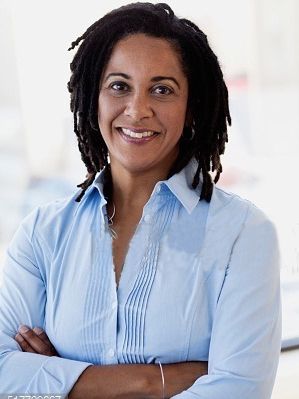 "Last Year I was unable to walk without assistance and had minimal function of my hands. Six months earlier I began experiencing cramping in my legs. As my symptoms worsened, I saw several specialists and had an MRI and CT scan of my lumbar spine.
The MRI of the cervical spine showed severe spinal cord compression at levels C4 through C7 which resulted in a condition called myelopathy, the cause of my symptoms. The spine surgeon met me and explained in detail what was causing my symptoms and the type of surgery necessary to take pressure off the spinal cord.
Today I can cook simple meals. I can go for morning walk again and take short shopping trips. I've had a complete turnaround in my quality of life since the spine surgery in India. Thank you everyone at SafeMedTrip.com.

Request a Call Back
Why you should choose World Class Hospitals in India for Most Advanced Minimally Invasive Vertebroplasty Treatment ?

Dedicated team of International trained and vastly experienced Neurosurgeons, Neurologist, Physicians and Physiotherapist.

Use of most advanced Minimally Invasive and Computer Assisted Neurosurgery techniques for quick recovery and most successful outcome.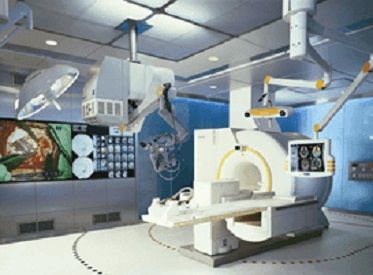 Latest Generation Diagnostic and Imaging facilities including dynamic digital X rays, Spiral CT scanning , MRI and Electro – physiology unit all under one roof.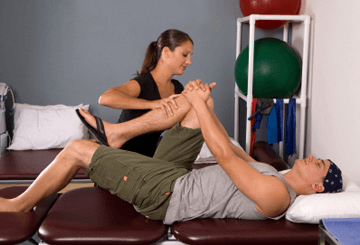 Physiotherapy and Rehabilitation by experts after the surgery help you regain functional abilities quickly helping in vastly improved overall results.
World Class Minimally Invasive Spine Surgery in India at Affordable Cost
Our World Class hospitals in India are now preferred destination for thousands of international patients for comprehensive management of spine disorders from correction of birth defects, Treatment of spine degeneration, tumours and trauma, revision of failed surgery and surgical solutions for chronic infirmity and disability.
Vertebroplasty
Osteoporosis is a condition where the bone density decreases with advancing age, due to deficiency of calcium and vitamin D. With increased life expectancy, osteoporosis has emerged as a potentially disabling condition of the old age.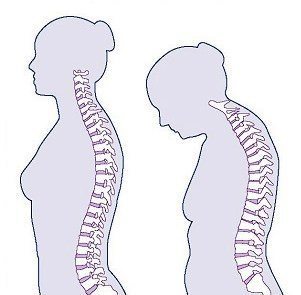 This condition makes the bones of the body weak and susceptible to fractures, especially of the spine. Approximately 85% fractures in old age are caused by osteoporosis and remaining 15% are caused by bone weakness caused by other conditions such as spread of cancer to the bones. Out of these one third patients may present with significant pain in spite of non-operative measures like bed rest, hospitalization, pain killer medications or bracing.
The goals of the vertebroplasty surgical procedure are to stabilize the spinal fracture and to stop the pain caused by the fracture. Vertebroplasty is considered a minimally invasive surgical procedure because the procedure is done through a small puncture in the patient's skin (as opposed to an open incision).
Recovery
The patient recovery is quick as it is a minimally invasive surgery with very little blood loss and damage to surrounding tissues. The patients are kept under observation for 1-2 hrs after which they are discharged. They return to normal day to day activities within a week.Get Estimate
What is Osteoporotic Vertebral Fracture?
Osteoporosis is complicated by vertebral fracture that occurs spontaneously or is caused by minor trauma. These vertebral fractures are often highly painful and are treated with immobilization, analgesic drugs, and specific treatment of osteoporosis. But immobilization increases demineralization. Therefore in spite of long-term medical treatment, some patients have severe, persistent, incapacitating pain. Later consequences of vertebral fracture include reduced height, kyphosis (hunch back), and chronic back pain.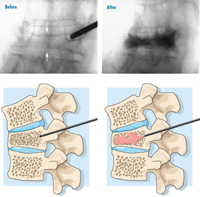 About Vertebroplasty
Vertebroplasty also known as Percutaneous Vertebroplasty is a spinal procedure in which bone cement is injected through a small hole in the skin (percutaneously) into a fractured vertebra with the goal of relieving the pain of osteoporotic compression fractures and providing strength to the bone. Vertebroplasty is used for patients with vertebral compression fractures due to osteoporosis, metastatic tumors, or benign tumors such as vertebral heamangiomas. It also provides vertebral stabilization when the lesion threatens the stability of the spine. Vertebroplasty can increase patient mobility, decrease narcotic needs, and prevent further vertebral collapse.
Vertebroplasty is a minimally invasive, image-guided procedure done by a spine surgeon. It is performed on out patient basis under local anaesthesia and light sedation. During the procedure, bone cement, polymethylmethacrylate(PMMA) is injected with a biopsy needle into the collapsed or fractured vertebra with x-ray guidance. The acrylic cement quickly dries and forms a support structure within the vertebra that provides stabilization and strength. The needle makes a small puncture in the patient's skin that is easily covered with a small bandage after the procedure.Get Estimate
Ms. Zuhura from Tanzania shares her SafeMedTrip experience -Minimally Invasive Spine surgery in India.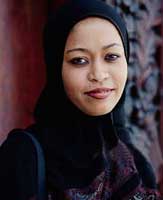 It is with my deepest gratitude that I write to you today. My husband had come to pick me up at the airport and he could not believe his eyes when he saw me walking around the way I used to 10 years back. He took me around to meet all our dear ones and thanked them as he had got back his wife all hale and hearty. They had all supported my decision to have my surgery done in India under the expert care of Safemedtrip. If I was ever to undergo any operation, it would in India without doubt.

Refer a Patient
---
Get the SafeMedTrip Advantage
Benefit from our expertise of helping hundreds of foreign patients find top quality, affordable medical care in India.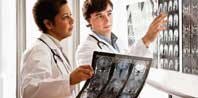 Get Expert Medical Opinion/ Second Opinion – Send us the Medical reports by Email or WhatsApp and we will get you Expert Advice ​​and ​Treatment Cost Estimates​ from Top Specialist at ​Three of India's ​leading hospitals within ​48 hours.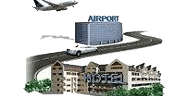 Free Concierge ​Services​ –​ Once you decide to come to India, We will arrange ​Priority Scheduling of Hospital Appointments, Travel & Visa Assistance, Airport Pick up, Economical Hotel Stay, ​Complete ​Local Support​ ​24X7.​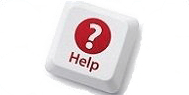 No Obligation – Zero Cost Assistance. We do not collect any service fee from patients. You will directly pay the hospitals after you arrive in India. We ensure Quick, Hassle Free, Affordable Treatment at World Class hospitals in India.
Get Expert Opinion from India's Best Doctors.
SafeMedTrip Consultants Pvt. ltd. | 301, Ansal Tower 38, Nehru Place, New Delhi - 110019, India