Stapled Hemorrhoidectomy – Most Advanced Treatment for Haemorrhoids, Piles at World Class Hospitals in India
Excellent Outcomes and Affordable Cost is assured.
Why you should choose World Class Hospitals in India for Stapled Hemorrhoidectomy Piles Surgery ?

Globally Trained & Highly Experienced Stapled Hemorrhoidectomy Treatment Specialists –
Benefit from the expertise of Thyroid Treatment Specialists who have worked at World's leading Thyroid Treatment hospitals for decades and follow most advanced cancer treatment protocols.

World's Lowest Cost Stapled Hemorrhoidectomy Piles Surgery Packages.
Best quality Drugs, Medicines and Consumables for Thyroid Treatment Care are produced in India at lowest cost and exported all over the world.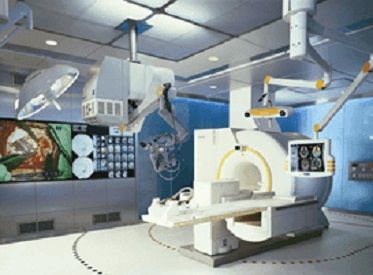 Latest High-end technology infrastructure like Robotic Surgery System, Brain Suite, Novalis Radiosurgery TX, PET Scan, CyberKnife , Gamma Knife, IMRT and IGRT that help quick diagnosis and recovery.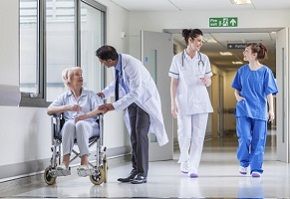 Well trained English speaking Doctors
, Nurses and Support Staff provide competent and compassionate Cancer care.
Stapled Hemorrhoidectomy – Haemorrhoids Treatment:
Patients with piles, now have a reason to smile. Piles or Haemorrhoids is a common condition that affects a significant part of the population. The condition is painful and unbearable. But most patients who need surgical help tend to suffer with the problem in silence than undergo surgery, as the post-operative pain is even more severe. Now all that will change.
Procedure for Prolapse and Haemorrhoids (PPH) or Stapled Haemorrhoidectomy is the latest procedure in the treatment of piles or haemorrhoids. This procedure is miracle surgery for patients with piles as the procedure is short with a faster recovery period and very few postoperative complications. Postoperative pain, which is the most disabling complication after traditional piles surgeries, is minimal after this procedure.
Get Estimate
What are Haemorrhoids?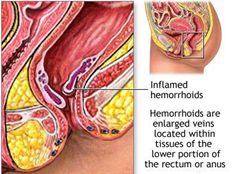 Haemorrhoids are commonly known as piles is a common finding in majority of the population. They can be described as masses or clumps (cushions) of supporting tissue within the anal canal.
The terminal part of the large intestine is divided into the rectum, anal canal and the anus. The anus is the external opening of the gastrointestinal tract. The waste products of digestion are passed out of the body through the anus during defecation. This clump of supporting tissue has a large number of blood vessels within it. When these veins get dilated and engorged with blood, they descend downwards pulling with themselves the supporting tissue as well (haemorrhoids).
As a result the nerve endings in the anal canal get stretched causing severe pain. The number of nerve endings is more in the terminal part of the anal canal towards the anus as compared to the rectum or the upper part of the anal canal. As a result the haemorrhoids near the anus are more painful (external haemorrhoids) as compared to the haemorrhoids near the rectum (internal haemorrhoids).
Stapled hemorrhoidectomy is at least as good as conventional haemorrhoidectomy and is less painful. Some have been skeptical about this surgery. But if it is performed by skilled minimal access surgery the SH is less painful.


Request a Call Back
Stapled Haemorrhoidectomy – Most advanced, Quick Recovery and Safe Procedure for Haemorrhoids Treatment.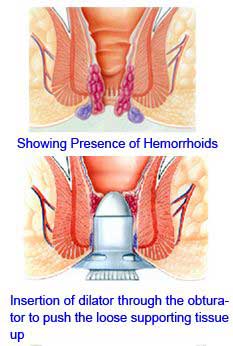 Stapled hemorrhoidectomy is surgical technique for treating hemorrhoids, and is the treatment of choice for third-degree hemorrhoids

Also known as stapled hemorrhoidopexy, this surgical procedure involves the removal of abnormally enlarged hemorrhoidal tissue, followed by the repositioning of the remaining hemorrhoidal tissue back to its normal anatomic position. Severe cases of hemorrhoidal prolapse will normally require surgery. Newer surgical procedures include stapled transanal rectal resection (STARR) and procedure for prolapse and hemorrhoids (PPH).
It is also called as Procedure for Prolapse and Hemorrhoids or Circumferential Mucosectomy or Stapled Haemorrhoidopexy.
The procedure involves removal of the loose connective tissue and repositioning of the hemorrhoids within the anal canal. It is the procedure of choice in 3rd and 4th degree prolapse or minor hemorrhoids that have not cured by conventional methods.
The procedure can be combined with conventional haemorrhoidectomy in few cases if required. The procedure is contraindicated in severe fibrotic piles in which physical repositioning is not possible. Also in enterocele and anismus, the procedure is not advised.
It is a short surgery of 30 minutes and can be performed under local anaesthesia with sedation or spinal or epidural anaesthesia. In few cases general anaesthesia may be required.

The patient is made to lie on his stomach on the operation table or in the lithotomy position. No special preoperative preparation is required. During the healing of the cut tissues around the staples, scar tissue forms, and this scar tissue anchors the haemorrhoidal cushions in their normal position higher in the anal canal.
The staples are needed only until the tissue heals. They then fall off and pass in the stool unnoticed after several weeks. Stapled haemorrhoidectomy is designed primarily to treat internal haemorrhoids, but if external haemorrhoids are present, they can be reduced as well.
Since the postoperative pain and discomfort is less the patient is usually discharged on the same day or the next day. Patients can resume their normal activities within a week's time.
The procedure has very few complications. They include post PPH syndrome (inflammation of internal sphincters for which anti-inflammatory medications are given), bowel discomfort, slight bleeding, anal fissuring (tearing of the lining of the anal canal), narrowing of the anal or rectal wall due to scarring, persistence of internal or external haemorrhoids, and, rarely, trauma to the rectal wall. These complications occur only in very few cases.
Get Estimate
We Assure Most Affordable Estimates with in 48 Hours from Top Stapled Hemorrhoidectomy Piles Surgery Hospitals in India.
How it Works – Get Most Affordable Treatment in India
| | |
| --- | --- |
| | Send medical reports by WhatsApp/Email |
| | |
| --- | --- |
| | Receive quotation(s) within 48 Hours |
| | |
| --- | --- |
| | Get Free Medical Visa & Airport Pick up |
| | |
| --- | --- |
| | Medical Treatment Assisted & Fly Back Home |
What People Say About Us- Patient Experience

I could not have managed even a step without your staff's excellent care. Couldn't be happier with the surgeon, physicians and their expertise. All staff nurses and doctors are very attentive. Always available, kind and considerate. Your Case Managers are very personable and professional. My stay was very comfortable. Will recommend for sure.
Warm Regards –
Balondemu Darkwah From Uganda

Refer a Patient
Frequently Asked Questions
Once you have decided that you want to get treatment in India you can email us your latest medical reports and accompanying X-Rays, MRI Scans and other relevant medical documents at help@safemedtrip.com or Call or WhatsApp us on +91-9899993637 for one to one discussion with our executives.
Once we receive your reports, we will get them reviewed by our medical experts and will send you a detailed treatment package consisting of doctor's diagnosis, treatment plan, cost of treatment, duration of stay in hospital and duration of stay in India besides other relevant details.
Once you have confirmed to us that you want to proceed further to get treatment in India, our team will help you with the Indian medical visa assistance and documentation process. We will also help you in arranging for a comfortable local stay for you and your attendant. You don't have to send any money in advance.
Savings can be from 30-50%, depending upon the procedure and the destination. Your treatment will be carried out from only the best hospitals in India that are NABH accredited and have specialists that are recognized globally for their expertise.
From the date you decide on one of the three affordable treatment packages offered to you. It may take 1- 3 weeks to obtain Medical Visa and book flight tickets. We have zero waiting period and you can be received at the Airport on arrival and immediately admitted at hospital and treatment will start.
Its advisable that you should not delay your treatment particularly in case of severe illnesses like Cancer, Heart or Spine etc. Early start of treatment results in quick recovery and lower expense compared to delay of treatment.
The difference in cost package due to the labour and insurance costs of the hospital operating in India, and not by the difference in the quality of treatment.
Each patient is assigned to a SafeMedTrip Patient Case Manager who will take care of every single detail ranging from arrival to send off.
Yes, of course. We will provide you with complete assistance in selecting high-quality hotels near the hospital location that fits your budget.
You will be given a complete profile of the specialist before you proceed for the treatment. On special request, we will be happy to connect you with him through a teleconferencing service facilitated by Skype.
Get the SafeMedTrip Advantage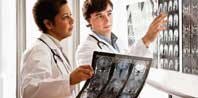 Get Expert Medical Opinion/ Second Opinion – Send us the Medical reports by Email or WhatsApp and we will get you Expert Advice ​​and ​Treatment Cost Estimates​ from Top Specialist at ​Three of India's ​leading hospitals within ​48 hours.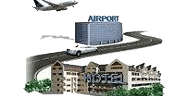 Free Concierge ​Services​ –​ Once you decide to come to India, We will arrange ​Priority Scheduling of Hospital Appointments, Travel & Visa Assistance, Airport Pick up, Economical Hotel Stay, ​Complete ​Local Support​ ​24X7.​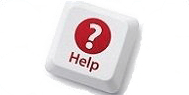 No Obligation – Zero Cost Assistance. We do not collect any service fee from patients. You will directly pay the hospitals after you arrive in India. We ensure Quick, Hassle Free, Affordable Treatment at World Class hospitals in India.
Get Expert Opinion from India's Best Doctors.
WhatsApp Consult Now