Laproscopic Fundoplication for GastroEsophageal Reflux Disease – Causes, Advantages and World Class Treatment from Best Hospitals in India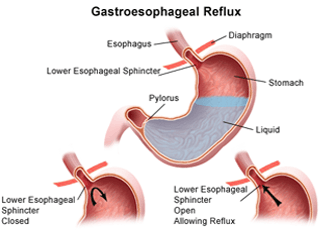 Gastroesophageal reflux disease (GERD) is a chronic digestive disease that occurs when stomach acid or, occasionally, bile flows back (refluxes) into your food pipe (esophagus).
The backwash of acid irritates the lining of your esophagus. The esophagus is the tube that carries food from the mouth to the stomach.
The LES is a ring of muscle at the bottom of the esophagus that acts like a valve between the esophagus and stomach.When acid reflux occurs, food or fluid can be tasted in the back of the mouth.
When refluxed stomach acid touches the lining of the esophagus it may cause a burning sensation in the chest or throat called heartburn or acid indigestion.
The main symptom of GERD in adults is frequent heartburn, also called acid indigestion—burning-type pain in the lower part of the mid-chest, behind the breast bone, and in the mid-abdomen.