Get complete and Male IVF treatment from top Indian hospitals and specialists with free cost estimates and assistance on your surgery.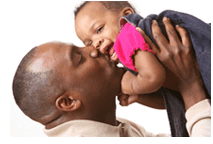 Men are considered infertile if they produce no sperm cells (azoospermia), too few sperm cells (oligospermia), or if their sperm cells are abnormal or die before they can reach the egg. Chronic problems with ejaculation (sperm released at orgasm) also contribute to male infertility. In rare cases, infertility in men is caused by an inherited condition, such as Cystic Fibrosis or chromosomal abnormality.
Male factor infertility and female factor infertility contribute equally to a couple's infertility. Treatment of male infertility depends on the cause how long you've been infertile, your age and personal preferences. Often, an exact cause of infertility can't be identified. Even if an exact cause isn't clear, your doctor may be able to recommend treatments that work.
Request a Call Back