IVF Treatment?, ICSI, IUI, Male & Female Infertility Treatments at World Class Hospitals in India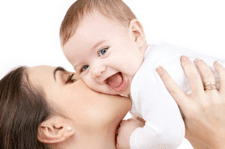 The science of Infertility Treatment is constantly evolving and new technology and expertise is being constantly developed at our advanced IVF Centre in India with the result that the Pregnancy and live birth rates have significantly improved over the past few years.
At India's leading IVF Clinics we have a scientific approach to diagnose the cause for infertility. Our IVF center has state-of-the-art facilities for (IVF), In Vitro Fertilization and fully functional laboratory for diagnostic and therapeutic tests. The world class facilities along with competent staff have enabled us to achieve an outstanding success rate. We provide everything under one roof and make best possible efforts to help infertile couples achieve their dreams of parenthood.
If the problem can be rectified our doctors will treat the problem and if the problem cannot be rectified then alternatives like IVF or Surrogacy are offered to the patient. During the entire treatment process the team of doctors at IVF India makes sure that the couple is comfortable, hopeful, emotionally strong and have clear understanding of the entire process.
Hundreds of International Patients who travelled long distance to India have benefitted from the expertise of renowned Indian doctors.
Request a Call Back