World's Latest and Most Advanced Hepatitis C Treatment is now available now in India at affordable cost.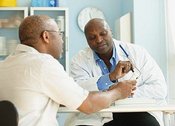 Hepatitis C virus (HCV) infection is present across the world. It is a organism which resides in the liver and causes gradual destruction of liver tissue. The virus is a blood borne infection and can only be transmitted through blood and serum. The patient groups at high risk of acquiring the virus are: 1.Those receiving multiple transfusions, 2. IV drug users 3. Male homosexuals 4. Those on long term dialysis 5. Recipients of unscreened organs 6. Health care workers those indulging in tattooing and ear piercing with non sterile needles.

Nearly 80% of those who acquire the virus go on to develop chronic infection. The liver becomes inflamed (Acute hepatitis) and there is destructions of the hepatocytes (liver cells). The next stage is that of chronic hepatitis which results in the patent having severe fatigue and on investigations there is elevation of liver enzymes (SGOT, SGPT). A prolonged phase of chronic hepatitis is followed by the development of cirrhosis. This is characterised by swelling of the feet and abdomen. A risk of blood vomiting. A possibility of development of loss of conciouness ( hepatic encephalopathy), Jaundice and finally death. Since it is a slowgrowing virus it may anywhere between 15-40 years for cirrhosis to set in. Another complication can be the development of liver cancer.


There are various types of the hepatitis C virus. These types are known as viral genotypes. The common genotypes in India are 3 (65%) 2 (25%) and 1(10%). Genotype 1 is a more severe and difficult to treat infection.

It is important to identify the virus early, as it is easy to treat and with good results at the stage of chronic hepatitis. Once cirrhosis sets in treatment becomes difficult and risky. At the stage of cirrhosis and liver cancer the only treatment option lift is liver transplant which is expensive, available at only a few centres and there is a acute shortage of donors.

The hepatitis viruses have long been seen as dreaded microbes as there was no definite cure for hepatitis up till now.