Whole Body Check up by Leading Hospitals in India – Treatment Cost Estimates & Tests
Whole Body Health Checkup
We all know "prevention is better than cure". Timely medical checkups could make all the difference between prevention and cure; especially when each decade comes with its own set of lifestyle ailments. We believe that we have to take special care of our body in order to live a healthy and productive life. This is especially true if we are diagnosed with a disease or have a family history of disease. A health checkup is a necessary step in taking control of our life and longevity.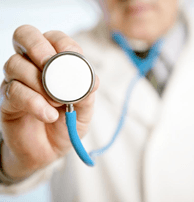 Most people that have a full body checkup do so because they are concerned about the prevention and detection of diseases. Annual check-ups are designed to monitor a patient's health, detect new health problems, formulate or adjust a health plan and to advise on new medications that might help alleviate symptoms of diseases. A full body check up generally includes some regular checkups of blood, urine and few other procedures. In the full body check up, there will be routine checkup of blood and urine. Moreover, there will be tastes to find out some diseases and infections, there will be chest x-rays and urine will be cultured for any bacterial growth.
SafeMedTrip affiliated world class hospitals are benchmarked to International standards – achieving quality through the relentless adherence to the global protocols and delivered by finest talents in medicine, be their doctors, nurses or technicians, and even management professionals across a wide spectrum.They are led by exceptional medical practitioners who are leaders in their fields. Indian Hospitals bring together the state of the art infrastructure; cutting edge technology; a highly integrated and comprehensive information system; along with a quest for exploring and developing newer therapies in medicine.
SafeMedTrip affiliated hospitals are excellent in multi specialty care – Cardiology & Cardiac Surgery, Orthopedics, Neuro Sciences – Brain & Spine, Advanced Cancer Centre with Surgical, Radiation and Medical Oncology, Bone Marrow Transplants, Urology, Nephrology, Minimally Invasive surgery, Liver and Kidney Transplants, Bariatric, Cosmetic Surgery and all other allied clinical services.
Get Estimate
Whole Body Health Checkup – $1200 US Dollars
(Most Comprehensive and advanced medical tests. Click on the test name to know more about it.)
We Assure Most Affordable Estimates with in 48 Hours from Top Hospitals in India.
---
We help you get FREE Expert Opinion from Top Doctors at Best Hospitals in All Major Cities in India.
New Delhi
Mumbai
Bangalore
Hyderabad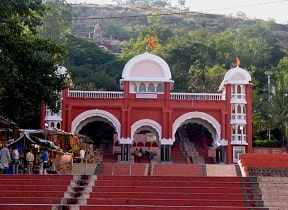 Pune
Mohali
How it Works – Get Most Affordable Treatment in India
| | |
| --- | --- |
| | Send medical reports by WhatsApp/Email |
| | |
| --- | --- |
| | Receive quotation(s) within 48 Hours |
| | |
| --- | --- |
| | Get Free Medical Visa & Airport Pick up |
| | |
| --- | --- |
| | Medical Treatment Assisted & Fly Back Home |