Oral and Maxillofacial Surgery in India, World Class Dental Treatment at Best Hospitals in India
Excellent Outcomes and Affordable Cost is Assured.
Oral and Maxillofacial Surgery
Oral and Maxillofacial Surgery – Treatments & Frequently Asked Questions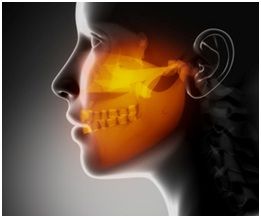 Oral and maxillofacial surgery
is a branch of surgery to correct a wide spectrum of diseases, injuries and defects in the head, neck, face, jaws and the hard and soft tissues of the oral (mouth) and Cranio -maxillofacial region (jaw and face region). It is an internationally recognized surgical specialty. In most countries around the world, it is recognized as a dental or medical specialty.
OMF surgery is unique in requiring a dual qualification in medicine and dentistry, and is often seen as the bridge between medicine and dentistry, treating conditions that require expertise from both backgrounds such as head and neck cancers,salivary gland diseases, facial disproportion, facial pain, temporomandibular joint disorders, impacted teeth, cysts and tumors of the jaws as well as numerous problems affecting the oral mucosa such as mouth ulcers and infections.
More simply put, the oral and maxillofacial surgeon is the orthopedic surgeon of the facial region. He or she is an individual who addresses problems ranging from the removal of impacted teeth to the repair of facial trauma.
Get Estimate
SafeMedTrip Dental Services
Surgery for Facial Deformity –

the correction of congenital or acquired facial deformity is complex and involves three major areas – Orthognathic surgery which is the correction of jaw disproportion, Craniofacial surgery which is the treatment of complex skull and facial conditions which result in deformity, and Cleft lip & palate surgery. All three areas share the aims of improving oro-facial function, helping to overcome facial disfigurement and restoring quality of life.

Head and Neck cancer –

the surgical treatment of tumors affecting the head and neck, from removal of the tumours to subsequent reconstruction, including microvascular free tissue transfer.

Dentoalveolar surgery –

is treatment of the teeth (including implants), jaws, temporomandibular joints and salivary glands. It also inclues complex surgery like surgery to remove impacted teeth, difficult tooth extractions, extractions on medically compromised patients, bone grafting or preprosthetic surgery to provide better anatomy for the placement of implants, dentures, or other dental prostheses.

Trauma –

the treatment of facial soft and hard tissue injuries of the craniofacial structures like jaw fractures, cheek bone fractures, nasal fractures, LeFort fracture, skull fractures and eye socket fractures.

Cosmetic surgery / Facial aesthetics –

limited to the head and neck which include rhytidectomy/facelift, browlift/blepharoplasty, otoplasty, rhinoplasty, septoplasty, cheek augmentation, chin augmentation, genioplasty, neck liposuction, lip enhancement, injectable cosmetic treatments, botox, chemical peel etc.

Jaw Joint problem & Facial Pain –

two distinct areas that often overlap, and can require specialist expertise in order to differentiate them from one another.

Temporomandibular joint (TMJ) disorders –

surgery for functional or inflammatory disorders of the joint soft tissues, bony disorders such as osteoarthritis or ankylosis, or TMJ tumors. Temporomandibular disorders (TMD) occur as a result of problems with the jaw, jaw joint, and surrounding facial muscles that control chewing and moving the jaw.
Get Estimate
Afghan man's 'Bird Face Deformity' successfully treated by Doctors at SafeMedTrip affiliated World Class Hospital in India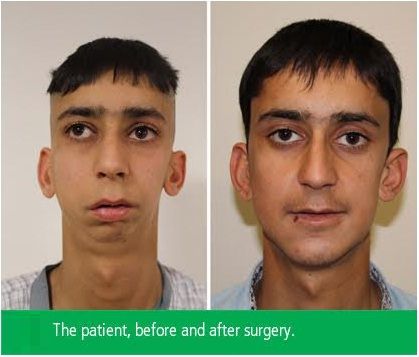 A 21-year-old patient from Kabul, Afghanistan, who was unable to open his mouth more than a few millimetres, was successfully treated by a team led by Maxillofacial Surgeon, at SafeMedTrip affiliated World Class Hospital in India.
The patient suffered from the classical Bird Face Deformity, which restricted his mouth opening to barely 10 mm, instead of the normal 35-40 mm. He had suffered a jaw injury as a child, which fused his jaw bone with the skull and made it immobile, leading to the progressive inability to open his mouth.
For all his life, 21-year-old Harman Abdullah had never tasted the delicacies like Yakhni pulao and Korma his mother cooked. This was not because he lived away from her, but because he could never open his mouth wider than a few millimeters to bite into them. Abdullah (form Kabul) presented our network hospitalwith Classical bird face deformity which restricted his mouth opening to barely 10 mm (against a normal 35-40 mm mouth opening).
Abdullah had a history of trauma to the temporo-madibular joint as a child (which fused his jaw into the skull and made it immobile), leading to progressive inability to open his mouth. He had been operated twice as a child back home to improve his condition but not much to his avail. Abdullah also had a severely retruded chin as his bone had not grown as any other normal child affecting his physical appearance. As a result, he could not completed his schooling and had no peer. Due to his condition, he could not maintain proper oral hygiene and was malnourished and weak in his overall well-being.
"It was one of the most challenging surgeries. During the two earlier surgeries – doctors had tried to separate the jaw from the skull but his condition only marginally improved. A 3D CT scan showed fusion of the lower jawbone to the skull, leading to the diagnosis of Bilateral Temporo- Mandibular joint ankylosis. The Maxillofacial Surgery was planned in two stages – improve mouth opening and improve aesthetic. The surgical phase was divided into 3 parts. In the first part Inter positional arthroplasty where a wide bony gap is created at the jaw joint region, with interpose local flap, followed by aggressive mouth opening exercise and physiotherapy was carried out. 'Post this surgery, the patient was able to open his mouth to as wide as 35 mm much to his and his family's disbelief. His mother wept,' recalled the surgeon.

The second stage was carried out 6 months after the first surgery. This was the distractor placement and distraction phase – where the bone was divided at the mandibular angle region and gradually moved apart 1cm a day using a mandibular distraction device. 'We achieved 20 mm of bone distraction by the end of a month,' In the third and last stage which followed four months after the second surgery – called the consolidation phase- the distractor was removed and an advancement genioplasty was done to achieve results.
'The total treatment time took one-and-a-half years from start to end and the patient visited the hospital thrice with and average hospital stay period 4 days each time and 1months in India . The patient has now returned to India for a medical follow up and a much-improved health and overall well-being. For more information on or Hand surgery please visit.
Get Estimate
We Assure Most Affordable Estimates with in 48 Hours from Top Hospitals in India.
---
We help you get FREE Expert Opinion from Top Doctors at Best Hospitals in All Major Cities in India.
New Delhi
Mumbai
Bangalore
Hyderabad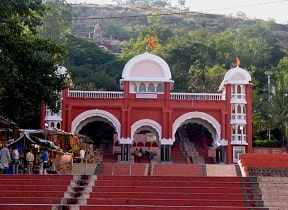 Pune
Mohali
How it Works – Get Most Affordable Treatment in India
| | |
| --- | --- |
| | Send medical reports by WhatsApp/Email |
| | |
| --- | --- |
| | Receive quotation(s) within 48 Hours |
| | |
| --- | --- |
| | Get Free Medical Visa & Airport Pick up |
| | |
| --- | --- |
| | Medical Treatment Assisted & Fly Back Home |
Frequently Asked Questions
Once you have decided that you want to get treatment in India you can email us your latest medical reports and accompanying X-Rays, MRI Scans and other relevant medical documents at [email protected] or Call or WhatsApp us on +91-9899993637 for one to one discussion with our executives.
Once we receive your reports, we will get them reviewed by our medical experts and will send you a detailed treatment package consisting of doctor's diagnosis, treatment plan, cost of treatment, duration of stay in hospital and duration of stay in India besides other relevant details.
Once you have confirmed to us that you want to proceed further to get treatment in India, our team will help you with the Indian medical visa assistance and documentation process. We will also help you in arranging for a comfortable local stay for you and your attendant. You don't have to send any money in advance.
Savings can be from 30-50%, depending upon the procedure and the destination. Your treatment will be carried out from only the best hospitals in India that are NABH accredited and have specialists that are recognized globally for their expertise.
From the date you decide on one of the three affordable treatment packages offered to you. It may take 1- 3 weeks to obtain Medical Visa and book flight tickets. We have zero waiting period and you can be received at the Airport on arrival and immediately admitted at hospital and treatment will start.
Its advisable that you should not delay your treatment particularly in case of severe illnesses like Cancer, Heart or Spine etc. Early start of treatment results in quick recovery and lower expense compared to delay of treatment.
The difference in cost package due to the labour and insurance costs of the hospital operating in India, and not by the difference in the quality of treatment.
Each patient is assigned to a SafeMedTrip Patient Case Manager who will take care of every single detail ranging from arrival to send off.
Yes, of course. We will provide you with complete assistance in selecting high-quality hotels near the hospital location that fits your budget.
You will be given a complete profile of the specialist before you proceed for the treatment. On special request, we will be happy to connect you with him through a teleconferencing service facilitated by Skype.
What People say about us- Patient Experience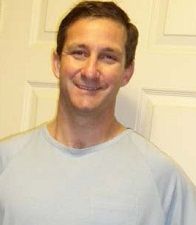 "Got the metal free crowns done. I really liked the results & more importantly, how painless it was. I was very impressed with the friendly nature of the whole staff & doctors here in India.
If anyone ever wants any kind of surgery to be done, just get in touch with Safemedtrip and they will take care of just about everything- that's my recommendation"

Ronald From UK – Oral and Maxillofacial Surgery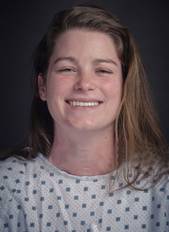 "Friendliness & patience in explaining the procedures was what impressed me the most. Thank You for working with me & scheduling appointments for my convenience plus making me feel very comfortable. The surgeons here are superb. They did a splendid jaw job making my face pretty again after the nasty fracture. The coordination between Safemedtrip and their affiliate hospital is just commendable. The whole procedure from admission to discharge was very smooth"

Mary From Australia – Oral and Maxillofacial Surgery
Get the SafeMedTrip Advantage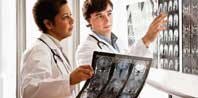 Get Expert Medical Opinion/ Second Opinion – Send us the Medical reports by Email or WhatsApp and we will get you Expert Advice ​​and ​Treatment Cost Estimates​ from Top Specialist at ​Three of India's ​leading hospitals within ​48 hours.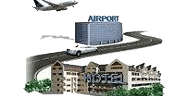 Free Concierge ​Services​ –​ Once you decide to come to India, We will arrange ​Priority Scheduling of Hospital Appointments, Travel & Visa Assistance, Airport Pick up, Economical Hotel Stay, ​Complete ​Local Support​ ​24X7.​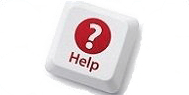 No Obligation – Zero Cost Assistance. We do not collect any service fee from patients. You will directly pay the hospitals after you arrive in India. We ensure Quick, Hassle Free, Affordable Treatment at World Class hospitals in India.
Get Expert Opinion from India's Best Doctors.
WhatsApp Consult Now