Pancreatic Cancer – Treatment and Surgery from Best Cancer Hospitals in India
Excellent Outcomes and Affordable Cost is assured.
Ms. Jemila Abubakar From Nigeria shares her experience about Medical Treatment in India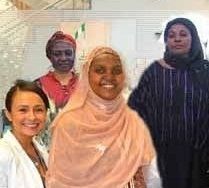 Thanks for your always prompt responses to my volley of questions and concerns. I could not have managed even a step without your staff's Excellent care. Couldn't be happier with the Indian hospital's Surgeon, physicians and their expertise. Very personable and professional. Would recommend to others.
All staff nurses and doctors are very attentive. Always available, kind and considerate. My stay during treatment in India was very comfortable. Will recommend for sure." Thanks you all and God bless you !

Request a Call Back
Why you should choose India for Affordable, World Class Pancreatic Cancer Treatment

Globally Trained & Highly Experienced Pancreatic Cancer Specialists – Benefit from the expertise of Pancreatic Cancer Specialists who have worked at World's leading Pancreatic Cancer hospitals for decades and follow most advanced cancer treatment protocols.

World's Lowest Cost Cancer Treatment Packages. Best quality Drugs, Medicines and Consumables for Pancreatic Cancer Care are produced in India at lowest cost and exported all over the world.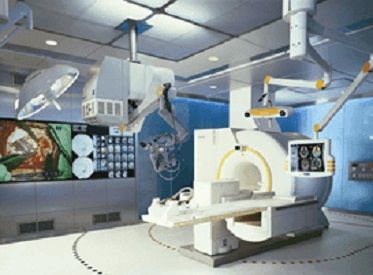 Complete Cancer Care with latest High-end technology infrastructure like Robotic Surgery System, Brain Suite, Novalis Radiosurgery TX, PET Scan, CyberKnife , Gamma Knife, IMRT and IGRT that help quick diagnosis and recovery.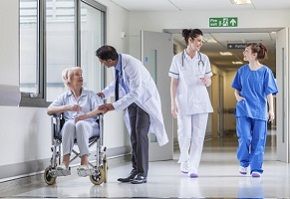 Well trained English speaking Doctors
, Nurses and Support Staff provide competent and compassionate Cancer care.
Get Estimate
---
What is Pancreatic Cancer Treatment ?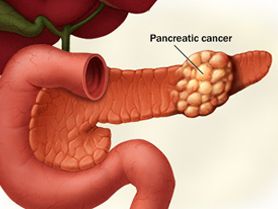 The Pancreas is a 6-inch long organ located behind the stomach in the back of the abdomen. It is spongy and shaped somewhat like a fish, extended horizontally across the abdomen.The head of the pancreas is on the right side of the abdomen where the stomach is attached to the first part of the small intestine. The tail of the pancreas – its narrowest part – extends to the left side of the abdomen next to the spleen.
Pancreatic cancer is a disease in which malignant (cancerous) cells form in the tissues of the pancreas. The pancreas is a gland located behind the stomach and in front of the spine. The pancreas produces digestive juices and hormones that regulate blood sugar. Cells called exocrine pancreas cells produce the digestive juices, while cells called endocrine pancreas cells produce the hormones. The majority of pancreatic cancers start in the exocrine cells. Pancreatic cancer is often called a "silent" disease because it rarely shows early symptoms and presents non-specific later symptoms. Tumors of the pancreas cancers are usually too small to cause symptoms.
However, when the cancer grows, symptoms include:
Pain in the upper abdomen from the tumor pushing against nerves.
Loss of appetite, nausea, and vomiting.
Significant weight loss and weakness.
Sudden onset of glucose tolerance disorder, such as diabetes.
Black or bloody stool, indicating bleeding from the digestive tract.
Enlarged liver and gallbladder.
Pain in the upper abdomen from the tumor pushing against nerves.
Loss of appetite, nausea, and vomiting.
Significant weight loss and weakness.
Sudden onset of glucose tolerance disorder, such as diabetes.
Black or bloody stool, indicating bleeding from the digestive tract.
Enlarged liver and gallbladder.
Types of Pancreatic Cancer
There are several types of Pancreatic Cancer, depending on whether the cancer begins in the exocrine or endocrine component.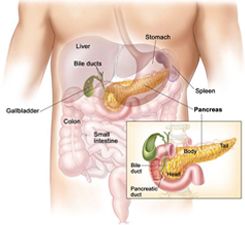 • Exocrine Tumors
Pancreatic cancer can result from a mutation in either the exocrine or endocrine function of the pancreas. Exocrine tumors are far more common, accounting for 95% of all cases. Adenocarcinoma is an exocrine tumor and is the most common kind of pancreatic cancer (80-90%). Adenocarcinoma arises from abnormal cells lining the pancreatic duct. These cells may form glands, or a collection of cells surrounding an empty space. Unless otherwise specified, nearly all accounts of pancreatic cancer refer to adenocarcinoma.
• Endocrine Tumors
These are also called islet cell tumors or pancreatic neuroendocrine tumors (PNETs). They are much less common than exocrine tumors, making up about 1% of pancreatic cancers. A pancreatic neuroendocrine tumor can be functioning, meaning it makes hormones, or nonfunctioning, meaning it doesn't make hormones.Get Estimate
How is Pancreatic Cancers Diagnosed
• Ultrasound : An ultrasound scan uses high-frequency sound waves to produce an image of the inside of your body.
• Computerised Tomography (CT) Scan : A computerised tomography (CT) scan is able to produce a detailed image of the inside of your body using a series of X-ray images.
• Magnetic Resonance Imaging (MRI) Scan : A magnetic resonance imaging (MRI) scan also produces an image of the inside of your body, but uses strong magnetic and radio waves instead of X-ray images.
• Endoluminal Ultrasonography (EUS) : If a small shadow is seen on a CT or MRI scan but it is not obvious what this is, another test can be performed called endoluminal ultrasonography (EUS).
• Endoscopic Retrograde Cholangiopancreatography (ERCP) : Endoscopic retrograde cholangiopancreatography (ERCP) is a procedure used to insert a plastic tube or stent into the bile duct if someone has jaundice.
• Laparoscopy : A laparoscopy is a surgical procedure that allows the surgeon to access the inside of the abdomen (tummy) and the pelvis.
• Biopsy : A Biopsy involves taking a small sample of cancerous cells from a suspected tumour. These cells can then be tested in a laboratory to see if they are cancerous (malignant) or non-cancerous (benign).Get Estimate
Treatment of Pancreatic Cancer at World Class Hospitals in India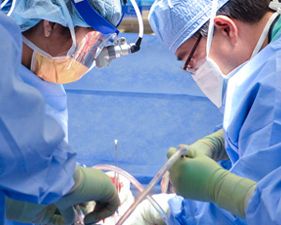 Surgery : Surgery may be used to remove all or part of the pancreas. If a cancer has not metastasized, it is possible to completely cure a patient by surgically removing the cancer from the body. There are three main surgical procedures that are used when it seems possible to remove all of the cancer:
Whipple Procedure : The Pancreas head, and sometimes the entire organ, is removed along with a portion of the stomach, duodenum, lymph nodes, and other tissue. The procedure is complex and risky with complications such as leaking, infections, bleeding, and stomach problems.
Distal Pancreatectomy : A Distal Pancreatectomy is where the bottom half of the pancreas is removed by a surgical procedure. The most frequent reason for performing a distal pancreatectomy is the presence of a tumor in the body or tail of the pancreas.
Central Pancreatectomy :In a Central Pancreatectomy, a tumor in the neck or body of the pancreas is removed while preserving the healthy head and tail of the pancreas.
Total Pancreatectomy : In a Total Pancreatectomy, the entire pancreas is removed. Similar to a Whipple procedure, a portion of the stomach, duodenum, gallbladder, and local lymph nodes are also removed. The spleen may be removed as well. This procedure is used when malignant cells have invaded most of the pancreatic tissue.
Laparoscopy : The minimally invasive surgical techniques of laparoscopy are normally used directly before a scheduled pancreatic resection to determine if a more invasive operation is the best course of action. Since metastases can sometimes be missed on CT, MRI or other imaging studies, laparoscopy is a reliable way to check for metastasis to other organs. If metastases are found and the surgeon decides an operation is not the best course of action, then the patient will have a shorter recovery time compared to that of a major surgery and will be in better shape to receive alternate forms of treatment.
Chemotherapy : Chemotherapy uses drugs to help kill cancer cells. Chemotherapy can be injected into a vein or taken orally. Chemotherapy can also be combined with radiation Therapy (chemoradiation). Chemoradiation is typically used to treat cancer that has spread beyond the pancreas, but only to nearby organs and not to distant regions of the body. This combination may also be used after surgery to reduce the risk of recurrence of pancreatic cancer.
Radiation Therapy : It destroys cancer by focusing high-energy rays on the cancer cells. This causes damage to the molecules that make up the cancer cells and leads them to commit suicide. Unlike chemotherapy which is a systemic treatment, radiation therapy is a local treatment meant to destroy only tumor cells. During the treatment, a beam of radiation is directed through the abdomen to the cancerous area. The radiation is similar to that used for diagnostic X-rays, only in a higher dose.Get Estimate
---
Ms Cheryl Campbell from USA shares her experience of travelling to India for Medical Treatment.

My husband and I have experience of hospitals both in the US and UK. Finding safemedtrip.com has been a boon. The hospital in India is overall the very best we have experienced. The level of care is exceptional.
Every member of staff works as a dedicated member of a team to assist recovery. We were somewhat nervous about coming to India as we have never visited before, but we were never left unsure or uncomfortable about anything from the time we were picked up at the airport. The medical facilities and the room facilities were equally excellent. We informed about every step which made us feel in control of our situation. The staff was extremely forthcoming and communicative. A special word of thanks, to the Physiotherapist, who worked hard and motivated me to get back on my feet again without any pain. Were any of our family to need surgery again, with time to make a choice we would come here.

Refer a Patient
---
Get the SafeMedTrip Advantage
Benefit from our expertise of helping hundreds of foreign patients find top quality, affordable medical care in India.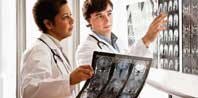 Get Expert Medical Opinion/ Second Opinion – Send us the Medical reports by Email or WhatsApp and we will get you Expert Advice ​​and ​Treatment Cost Estimates​ from Top Specialist at ​Three of India's ​leading hospitals within ​48 hours.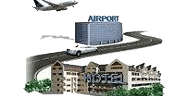 Free Concierge ​Services​ –​ Once you decide to come to India, We will arrange ​Priority Scheduling of Hospital Appointments, Travel & Visa Assistance, Airport Pick up, Economical Hotel Stay, ​Complete ​Local Support​ ​24X7.​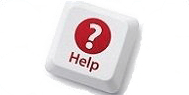 No Obligation – Zero Cost Assistance. We do not collect any service fee from patients. You will directly pay the hospitals after you arrive in India. We ensure Quick, Hassle Free, Affordable Treatment at World Class hospitals in India.
Get Expert Opinion from India's Best Doctors.
SafeMedTrip Consultants Pvt. ltd. | 301, Ansal Tower 38, Nehru Place, New Delhi - 110019, India