Best Indian Hospitals for High Quality and Affordable Cervical Cancer Treatment
What is Cervical Cancer?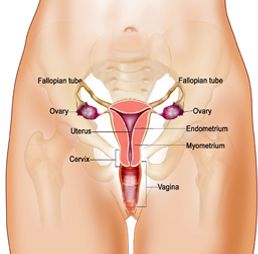 Cancer that forms in the tissues of the cervix (the organ connecting the uterus and vagina). It is usually a slow-growing cancer that may not have symptoms but can be found with regular Pap tests (a procedure in which cells are scraped from the cervix and studied under a microscope). Cervical cancer is almost always caused by human papillomavirus (HPV) infection.
Most cervical cancers (80 to 90 percent) are squamous cell cancers. Adenocarcinoma is the second most common type of cervical cancer, accounting for the remaining 10 to 20 percent of cases. Adenocarcinoma develops from the glands that produce mucus in the endocervix. It is less common than squamous cell carcinoma; the incidence of adenocarcinoma is on the rise, particularly in younger women. Most cervical cancer is caused by a virus called human papillomavirus, or HPV. You can get HPV by having sexual contact with someone who has it. There are many types of the HPV virus. Not all types of HPV cause cervical cancer. Some of them cause genital warts, but other types may not cause any symptoms.
Abnormal cervical cell changes rarely cause symptoms. But you may have symptoms if those cell changes grow into cervical cancer. Symptoms of cervical cancer may include:
Bleeding from the vagina that is not normal or a change in your menstrual cycle that you can't explain.
Bleeding when something comes in contact with your cervix, such as during sex or when you put in a diaphragm.
Pain during sex.

Vaginal discharge that is tinged with blood.
Request a Call Back