Most Advanced Treatment for Bladder Cancer at World Class Hospitals in India Excellent Outcomes and Affordable Cost is assured.
Why you should choose India for Affordable, World Class
BoneX Bladder

Cancer Treatment

Globally Trained & Highly Experienced Bladder Cancer Specialists – Benefit from the expertise of Bladder Cancer Specialists who have worked at World's leading Bladder Cancer hospitals for decades and follow most advanced cancer treatment protocols.

World's Lowest Cost Cancer Treatment Packages. Best quality Drugs, Medicines and Consumables for Bladder Cancer Care are produced in India at lowest cost and exported all over the world.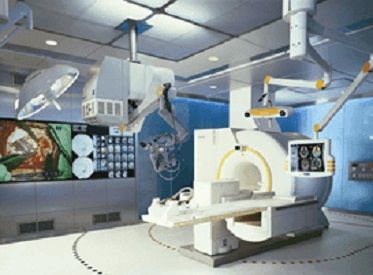 Complete Cancer Care with latest High-end technology infrastructure like Robotic Surgery System, Brain Suite, Novalis Radiosurgery TX, PET Scan, CyberKnife , Gamma Knife, IMRT and IGRT that help quick diagnosis and recovery.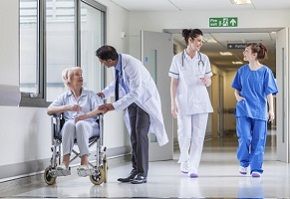 Well trained English speaking Doctors
, Nurses and Support Staff provide competent and compassionate Cancer care.
Get Estimate
Bladder Cancer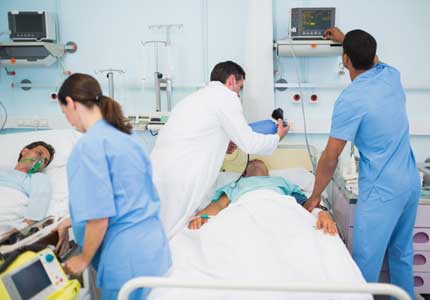 Bladder cancer is a type of malignancy arising from the epithelial lining (i.e., the urothelium) of the urinary bladder. It is a disease in which abnormal cells multiply without control in the bladder. The most common type of bladder cancer recapitulates the normal histology of the urothelium and is known as transitional cell carcinoma or more properly urothelial cell carcinoma.
Types of Bladder Cancer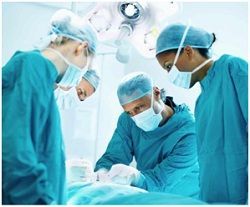 The type of bladder cancer depends on how the tumor's cells look under the microscope. The 3 main types of bladder cancer are:
Urothelial carcinoma: Urothelial carcinoma begins in the urothelial cells found in the urinary tract. Urothelial carcinoma is sometimes also called transitional cell carcinoma or TCC.
Squamous cell carcinoma: Squamous cells develop in the bladder lining in response to irritation and inflammation. Over time, these cells may become cancerous.
Adenocarcinoma: This type accounts for about 2% of all bladder cancers and develops from glandular cells.
Get Estimate
Most Advanced Treatment options for Bladder Cancer at World Class Hospitals in India
Treatment of Bladder Cancer depends on several factors: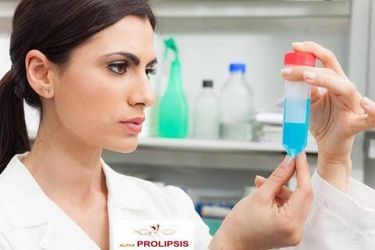 The type, stage, and grade of bladder cancer.
Possible side effects and expected complications.
The patient's preferences and overall state of health.
Minimal Invasive Surgery for Bladder Cancer :
Treatment options and recommendations depend on several factors, including:
TUR: Transurethral resection is the primary treatment for most tumours. It is a minimally invasive surgical technique where tumours are removed through the urethra via an endoscope equipped with a special tool on the end for excision of tissue.
Radical Cystectomy: In invasive forms of bladder cancer, extensive surgery to excise the bladder and replace it by a new bladder made of bowel or urinary diversion to the skin (stoma) where it is collected in a bag. This can be achieved either by open surgery or more recently with Robotic Surgery which is less painful key hole surgery with less blood loss and early recovery.
Radiation Therapy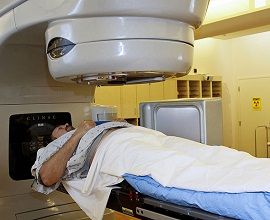 Primary radiation therapy generally involves a radiation dose of 6,000 to 7,000 rad to the bladder in patients not fit or not willing to undergo surgery.
Chemotherapy
Chemotherapy used to treat bladder cancer can be either local or systemic.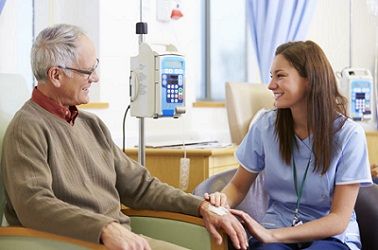 Intravesical chemotherapy is placed directly into the bladder, and is therefore, considered local chemotherapy.
A combination of chemotherapy drugs injected in the veins (systemic chemotherapy) is used in the treatment of more advanced bladder cancers. The combination used most often for bladder cancer is M-VAC [methotrexate, vinblastine, adriamycin (doxorubicin), and cisplatin] and GC (gemcitabine and cisplatin).
Immunotherapy
Bacillus Calmette-Guerin (BCG) is the most commonly prescribed immunotherapeutic agent for use in bladder cancer treatment to prevent recurrences in superficial bladder cancer.
Benefit from our Highly Negotiated Surgery/Treatment Packages
We can help you Save up to 40 Percent on Cost of Medical Treatment/Surgery Packages at World Class Hospitals in India
After you send the Medical reports to us by Email or WhatsApp, Our experts will forward your case for expert opinion to the specialists who have the best expertise for the treatment required by you.
You will get competitive medical estimates from at least three top hospitals in India within max 48 hours. This is a FREE No Obligation Assistance Service offered by SafeMedTrip.com
We Provide Free Assistance for Medical Opinion, Travel & Medical Visa Assistance, Airport Pick up, Economical Hotel Stay, Complete Local Support 24X7.
*Please send medical reports for personalized treatment plan and estimates
Get FREE Bladder Cancer Treatment Cost Estimates from Top Hospitals in India
Benefit from our Highly Negotiated Low Cost Bladder Cancer Treatment Packages
---
Patient Testimonials – What People Say about us
Patients from over 72 countries have benefitted from SafeMedTrip Assistance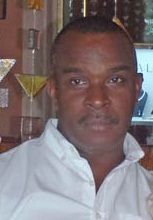 Mr. A. Timothy from Kenya Bladder Cancer Treatment
Mr. A. Timothy from Kenya Bladder Cancer Treatment
"When i found that i am suffering from Bladder Cancer problems it was quite a shock for me. So I went to the Internet and found SafeMedTrip website amongst several others. I sent e-mails off with my specific problem outlined to three sites. Almost instantly I received a response from SafeMedTrip asking for my medical reports, which I mailed to them. Just the next day I got another email with so much of valuable information about the treatment options I had and the profiles of the doctors and number of surgeries performed by them. I followed their advice for surgery that would also take care of my other concerns about cancer spill and impotency."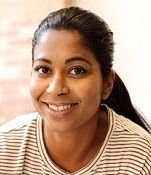 Maimoona Haq from Bangladesh – Cancer Treatment
Maimoona Haq from Bangladesh – Cancer Treatment
"Thanks so much for practically saving my mother's life due to your timely help. Her treatment was not working out and it was so painful for our family to see her deteriorate and that when we decided to go to India.
We know nothing about how to start but found SafeMedTrip. What a blessing to have someone hold your hand and guide you through the tough times. My mother has joined back her school now and is gaining strength and we are so grateful to SafeMedTrip.
SafeMedTrip helped me immensely to apply for medical visa and make arrangements to fly to India and have the procedure done. Thanks you all and God bless you !"
How it Works – Get Most Affordable Treatment in India
| | |
| --- | --- |
| | Send medical reports by WhatsApp/Email |
| | |
| --- | --- |
| | Receive quotation(s) within 48 Hours |
| | |
| --- | --- |
| | Get Free Medical Visa & Airport Pick up |
| | |
| --- | --- |
| | Medical Treatment Assisted & Fly Back Home |
Frequently Asked Questions
Once you have decided that you want to get treatment in India you can email us your latest medical reports and accompanying X-Rays, MRI Scans and other relevant medical documents at [email protected] or Call or WhatsApp us on +91-9899993637 for one to one discussion with our executives.
Once we receive your reports, we will get them reviewed by our medical experts and will send you a detailed treatment package consisting of doctor's diagnosis, treatment plan, cost of treatment, duration of stay in hospital and duration of stay in India besides other relevant details.
Once you have confirmed to us that you want to proceed further to get treatment in India, our team will help you with the Indian medical visa assistance and documentation process. We will also help you in arranging for a comfortable local stay for you and your attendant. You don't have to send any money in advance.
Savings can be from 30-50%, depending upon the procedure and the destination. Your treatment will be carried out from only the best hospitals in India that are NABH accredited and have specialists that are recognized globally for their expertise.
From the date you decide on one of the three affordable treatment packages offered to you. It may take 1- 3 weeks to obtain Medical Visa and book flight tickets. We have zero waiting period and you can be received at the Airport on arrival and immediately admitted at hospital and treatment will start.
Its advisable that you should not delay your treatment particularly in case of severe illnesses like Cancer, Heart or Spine etc. Early start of treatment results in quick recovery and lower expense compared to delay of treatment.
The difference in cost package due to the labour and insurance costs of the hospital operating in India, and not by the difference in the quality of treatment.
Each patient is assigned to a SafeMedTrip Patient Case Manager who will take care of every single detail ranging from arrival to send off.
Yes, of course. We will provide you with complete assistance in selecting high-quality hotels near the hospital location that fits your budget.
You will be given a complete profile of the specialist before you proceed for the treatment. On special request, we will be happy to connect you with him through a teleconferencing service facilitated by Skype.
Get the SafeMedTrip Advantage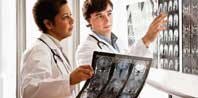 Get Expert Medical Opinion/ Second Opinion – Send us the Medical reports by Email or WhatsApp and we will get you Expert Advice ​​and ​Treatment Cost Estimates​ from Top Specialist at ​Three of India's ​leading hospitals within ​48 hours.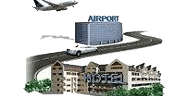 Free Concierge ​Services​ –​ Once you decide to come to India, We will arrange ​Priority Scheduling of Hospital Appointments, Travel & Visa Assistance, Airport Pick up, Economical Hotel Stay, ​Complete ​Local Support​ ​24X7.​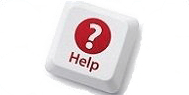 No Obligation – Zero Cost Assistance. We do not collect any service fee from patients. You will directly pay the hospitals after you arrive in India. We ensure Quick, Hassle Free, Affordable Treatment at World Class hospitals in India.
Get Expert Opinion from India's Best Doctors.
WhatsApp Consult Now