Most Advanced Treatment for Bladder Cancer at World Class Hospitals in India
Excellent Outcomes and Affordable Cost is assured.
Ms. Jemila Abubakar From Nigeria shares her experience about Medical Treatment in India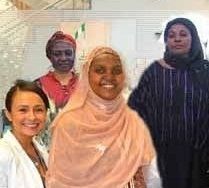 Thanks for your always prompt responses to my volley of questions and concerns. I could not have managed even a step without your staff's Excellent care. Couldn't be happier with the Indian hospital's Surgeon, physicians and their expertise. Very personable and professional. Would recommend to others.
All staff nurses and doctors are very attentive. Always available, kind and considerate. My stay during treatment in India was very comfortable. Will recommend for sure." Thanks you all and God bless you !

Request a Call Back
Why you should choose India for Affordable, World Class
BoneX Bladder

Cancer Treatment

Globally Trained & Highly Experienced Bladder Cancer Specialists – Benefit from the expertise of Bladder Cancer Specialists who have worked at World's leading Bladder Cancer hospitals for decades and follow most advanced cancer treatment protocols.

World's Lowest Cost Cancer Treatment Packages. Best quality Drugs, Medicines and Consumables for Bladder Cancer Care are produced in India at lowest cost and exported all over the world.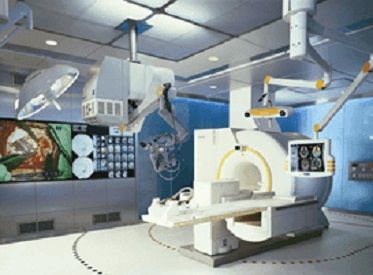 Complete Cancer Care with latest High-end technology infrastructure like Robotic Surgery System, Brain Suite, Novalis Radiosurgery TX, PET Scan, CyberKnife , Gamma Knife, IMRT and IGRT that help quick diagnosis and recovery.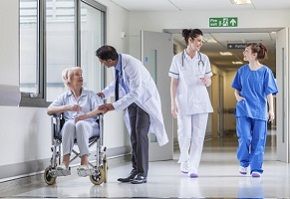 Well trained English speaking Doctors
, Nurses and Support Staff provide competent and compassionate Cancer care.
Get Estimate
---
Diagnosis of Bladder Cancer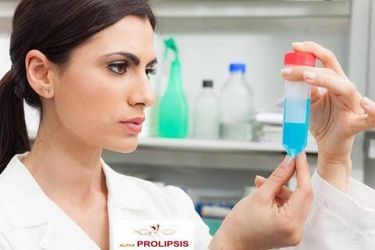 Urinalysis: A simple urine test that can confirm that there is bleeding in the urine and can also provide an idea about whether an infection is present or not. It is usually one of the first tests that is asked for by a physician. It does not confirm that a person has bladder cancer but can help the physician in short-listing the potential causes of bleeding.
Urine cytology: This test is performed on a urine sample that is centrifuged and the sediment is examined under the microscope by a pathologist. The idea is to detect malformed cancerous cells that may be shed into the urine by a cancer. A positive test is quite specific for cancer (for example, it provides a high degree of certainty that cancer is present in the urinary system). However, many early bladder cancers may be missed by this test so a negative or inconclusive test doesn't effectively rule out the presence of bladder cancer.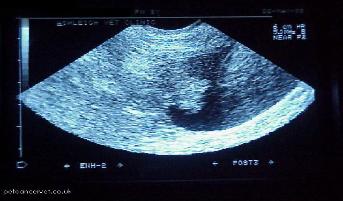 Ultrasound: An ultrasound examination of the bladder can detect bladder tumors. It can also detect the presence of swelling in the kidneys in case the bladder tumor is located at a spot where it can potentially block the flow of urine from the kidneys to the bladder. It can also detect other causes of bleeding, such as stones in the urinary system or prostate enlargement, which may be the cause of the symptoms or may coexist with a bladder tumor.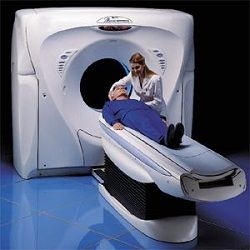 CT scan/MRI: A CT scan or MRI provides greater visual detail than can be afforded by an ultrasound exam and may detect smaller tumors in the kidneys or bladder than can be detected by an ultrasound. It can also detect other causes of bleeding more effectively than ultrasound, especially when intravenous contrast is used.
Cystoscopy and biopsy: This is probably the single most important investigation for bladder cancer. Since there is always a chance to miss bladder tumors on imaging investigations (ultrasound/CT/MRI) and urine cytology, it is recommended that all patients with bleeding in the urine.Get Estimate
---
Types of Bladder Cancer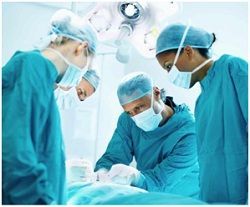 The main types of bladder cancer are named for the type of cells that become cancerous. The most common is transitional cell carcinoma, which begins in the cells that line the inside of the bladder. Squamous cell carcinoma and adenocarcinoma are much less common.
Stage 0: Cancer stays in the inner lining.
Stage I: Cancer has spread to the bladder wall.
Stage II: Cancer has reached the muscle of the bladder wall.
Stage III: Cancer has spread to fatty tissue around the bladder.
Stage IV: Cancer has spread to the pelvic or abdominal wall, lymph nodes, or distant sites such as bone, liver, or lungs.Get Estimate
Treatment of Bladder Cancer
Treatment options and recommendations depend on several factors, including:
The type, stage, and grade of bladder cancer.
Possible side effects.
The patient's preferences and overall health.
Surgery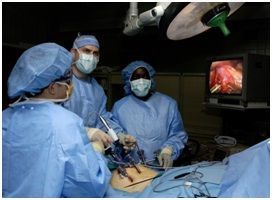 Transurethral surgery is most often done for early-stage cancers. If cancer has invaded more of the bladder, the surgeon will most likely perform either a partial cystectomy, removing a portion of the bladder, or a radical cystectomy, to remove the entire bladder. For men, the prostate and urethra may also be removed. For women, the uterus, fallopian tubes, ovaries, and part of the vagina may also be removed.
Cystectomy A radical cystectomy is the removal of the whole bladder and possibly nearby tissues and organs. For men, the prostate and urethra also may be removed. For women, the uterus, fallopian tubes, ovaries, and part of the vagina may be removed. In addition, lymph nodes in the pelvis are removed for both men and women. This is called a pelvic lymph node dissection. An extended pelvic lymph node dissection is the most accurate way to find cancer that has spread to the lymph nodes. Rarely, for some specific cancers, it may appropriate to remove only part of the bladder, which is called partial cystectomy.
Chemotherapy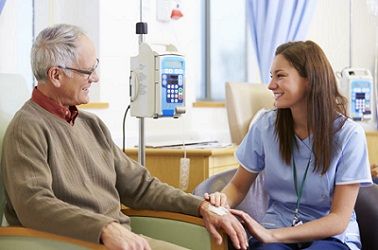 Chemotherapy involves drugs designed to kill cancer cells. These drugs may be given before surgery to shrink tumors, making them easier to remove. Chemotherapy is also used to destroy any cancer cells left after surgery and to lower the chances that the cancer will return. Hair loss, nausea, loss of appetite, and fatigue are common side effects. The drugs can be given by vein or directly into the bladder.
Immunotherapy
Immunotherapy treatments help your body's immune system attack bladder cancer cells. One treatment, called Bacillus Calmette-Guerin therapy, sends helpful bacteria through a catheter directly to your bladder. Another kind of treatment, called immune checkpoint inhibitors, makes it easier for the immune system to overcome the defenses of cancer cells. These drugs are primarily for advanced cancers and are given by IV about every 2-3 weeks. Flu-like symptoms are a common side effect of these treatments.
Radiation Therapy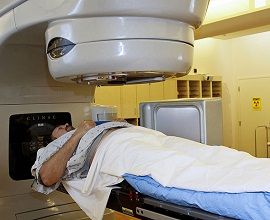 Radiation therapy is usually not used by itself as a primary treatment for bladder cancer, but it may be given in combination with chemotherapy. Some people who cannot receive chemotherapy might receive radiation therapy alone. The following reasons describe why a combination of radiation therapy and chemotherapy may be used to treat cancer that is located only in the bladder:
To destroy any cancer cells that may remain after TURBT so all or part of the bladder does not have to be removed
To relieve symptoms caused by a tumor, such as pain, bleeding, or blockage
To treat a metastasis located in 1 area, such as the brain or bone.

Get Estimate
---
Mr. A. Timothy from Kenya shares his experience of travelling to India for Bladder Cancer Treatment.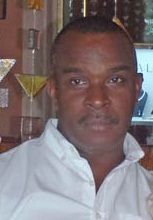 When i found that i am suffering from Bladder Cancer problems it was quite a shock for me. So I went to the Internet and found SafeMedTrip website amongst several others. I sent e-mails off with my specific problem outlined to three sites.
Almost instantly I received a response from SafeMedTrip asking for my medical reports, which I mailed to them. Just the next day I got another email with so much of valuable information about the treatment options I had and the profiles of the doctors and number of surgeries performed by them. I followed their advice for surgery that would also take care of my other concerns about cancer spill and impotency.
SafeMedTrip helped me immensely to apply for medical visa and make arrangements to fly to India and have the procedure done.
Thanks you all and God bless you !

Refer a Patient
---
Get the SafeMedTrip Advantage
Benefit from our expertise of helping hundreds of foreign patients find top quality, affordable medical care in India.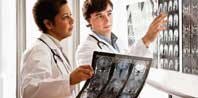 Get Expert Medical Opinion/ Second Opinion – Send us the Medical reports by Email or WhatsApp and we will get you Expert Advice ​​and ​Treatment Cost Estimates​ from Top Specialist at ​Three of India's ​leading hospitals within ​48 hours.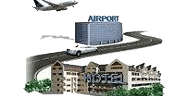 Free Concierge ​Services​ –​ Once you decide to come to India, We will arrange ​Priority Scheduling of Hospital Appointments, Travel & Visa Assistance, Airport Pick up, Economical Hotel Stay, ​Complete ​Local Support​ ​24X7.​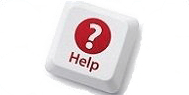 No Obligation – Zero Cost Assistance. We do not collect any service fee from patients. You will directly pay the hospitals after you arrive in India. We ensure Quick, Hassle Free, Affordable Treatment at World Class hospitals in India.
Get Expert Opinion from India's Best Doctors.