Radio Frequency Ablation (RFA Treatment) – Modern Technology for management liver cancer, Kidney and Lung Tumors
Excellent Outcomes and Affordable Cost is assured.
RFA for Liver Cancer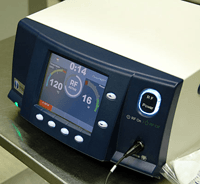 It is a new minimally invasive technique that involves the introduction of image guided electric needles through small punctures in the skin of the body overlying the diseased tissue. The probes are guided to the target site with the help of CT scan or ultrasound. Once the target is reached high frequency current is passed through the needle probes which produces large amount of heat within and around the tumor cells and kills them tumor. It is helpful in localized tumors and can also be used in conjunction with resection or chemotherapy.
RFA can be used successfully to destroy tumor tissue in any part of the body. It can also be used to treat any dysfunctional tissue. Currently it has been used effectively to treat cardiac arrhythmia, liver cancer, varicose veins, kidney tumors, chronic low back pain (rhizotomy). In the last 15 years RFA has come to be a dependable and safe procedure with promising outcome. It is generally used for multiple tumors within the same organ or various organs, primary or secondary tumors, or if the tumor is too large to be resected or if the patient cannot tolerate surgery.
An important advantage of RF current (over previously used low frequency AC or pulses of DC) is that it does not directly stimulate nerves or heart muscle and can therefore often be used without the need for general anesthetic. RFA has become increasingly accepted in the last 15 years with promising results. RFA procedures are performed under image guidance (such as X-ray screening, CT scan or ultrasound) by an interventional pain specialist (such as an anesthesiologist), interventional radiologist or a cardiac electrophysiologist, a subspecialty of cardiologists.
RFA for Liver Cancer
Radiofrequency ablation is used to treat many types of liver cancer. The two most common types are:
Hepatocellular Carcinoma, which is a primary liver cancer (meaning it begins in the liver).
Colon Cancer that metastasizes or spreads from the colon to the liver.
In general, radiofrequency ablation is most effective treating tumors that are less than one and a half inches in diameter. It may be used in addition to chemotherapy or radiation therapy or as an alternative to surgical treatment.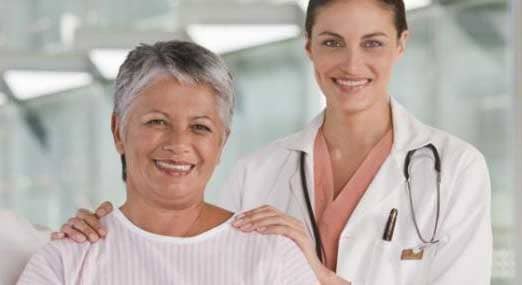 Radiofrequency Ablation is a Viable and Effective Treatment Option if You:
Are not a good candidate for surgery because your tumor is difficult to reach.
Have other medical conditions that make surgery especially risky.
Would not have enough liver tissue left for the organ to function adequately following the surgical removal of a tumor.
Have liver tumors that have not responded to chemotherapy or that have recurred after being removed surgically.
You have several small liver tumors that are too spread out to be removed surgically.
Benefits of Radiofrequency Ablation (RFA)
Treatment-related serious complications are rare and discomfort, pain and muscle weakness is minimal. This reduces the hospital stay.
Radiofrequency ablation may be used repeatedly to treat recurrent liver tumors.
The percutaneous method of radiofrequency ablation, in which electrodes are inserted through the skin, is minimally invasive, produces few complications, and does not require hospital admission.
RFA is a relatively quick procedure and recovery is rapid so that chemotherapy may be resumed almost immediately in patients who need it.
Radiofrequency ablation is less expensive than other treatment options.
It does not require general anesthesia.
Radiofrequency Ablation (RFA) Procedure: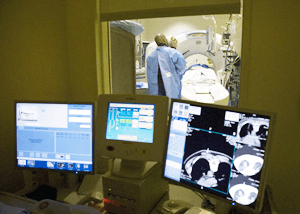 The procedure is performed with patient under conscious sedation (a state of consciousness achieved through medication where the patient can bear unpleasant procedure while maintaining cardiorespiratory function. It is now called as procedural sedation) using drugs like midazolam, fentanyl and meperidine.
These drugs are introduced into the body intravenously. The instruments that are used for this procedure include image guiding technique like ultrasound, MRI or CT scan, a radiofrequency generator to produce radiofrequency waves, straight needles and straight hollow needles with retractable electrodes, insulating wires and earthing pads, and an endoscope in case of a laparoscopic procedure is done. The ablation procedure is performed by a specifically trained interventional radiologist in an operation theatre or a radiology room.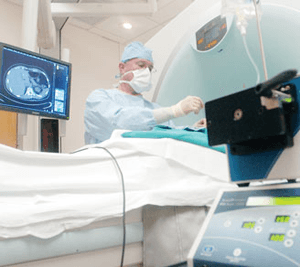 The patient is connected to a monitor where his pulse, respiratory rate and blood pressure are monitored continuously throughout the procedure. In case the patient is sedated under general anesthesia, a tube is inserted down the wind pipe and connected externally to an artificial breathing unit (ventilator). The area where the needles are to be inserted is sterilized and draped. The grounding pads are attached to the back or thigh of the patient. The needles can be introduced into the patient's body surgically, percutaneously or through endoscope. In the percutaneous method the surgeon makes small punctures in the skin of the abdomen through which the needle probes are inserted.
The probe is guided towards the site of tumor using the image guiding option of US, MRI or CT scan or microscopic camera. Once the needle is inside the target tissue, radiofrequency energy is generated by the generator that passes between the needle probes and grounding pads. This creates a large amount of ionic vibration around the needle which in turn produces a lot of heat. This large amount of heat destroys the cancer (or diseased cells) cells and closes the nearby feeding blood vessels, ensuring no nutrition to the tumor cells. The dead cells shrink away and are replaced by scar tissue.
If the tumor is large or located at multiple places in the same organ, the needles are removed and replaced into the various tumor sites for complete destruction of the cancer. This helps to prevent recurrence to a large extent. After the procedure the needles are pulled out and pressure is put at the entry site to prevent any bleeding. The skin is covered with a simple dressing. No sutures are required.
Outcome
The outcome of this procedure is very encouraging especially for persons with large tumor who are not in a position to withstand the stresses of conventional surgery. Single ablation requires around 10-30 minutes and in case of multiple ablations the procedure takes 1-3 hours. The patient is kept in the recovery room till the effect of sedation wears away. He is then permitted to go home. Very few patients experience any pain at the site of needle entry. This pain goes away in a week's time and the person is then able to resume his daily activities.Get Estimate
We Assure Most Affordable Estimates with in 48 Hours from Hospitals in India.
We help you get FREE Expert Opinion from Top Doctors at Best Hospitals in All Major Cities in India.
New Delhi
Mumbai
Bangalore
Hyderabad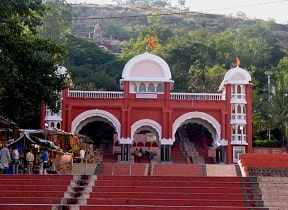 Pune
Mohali
Frequently Asked Questions
Once you have decided that you want to get treatment in India you can email us your latest medical reports and accompanying X-Rays, MRI Scans and other relevant medical documents at [email protected] or Call or WhatsApp us on +91-9899993637 for one to one discussion with our executives.
Once we receive your reports, we will get them reviewed by our medical experts and will send you a detailed treatment package consisting of doctor's diagnosis, treatment plan, cost of treatment, duration of stay in hospital and duration of stay in India besides other relevant details.
Once you have confirmed to us that you want to proceed further to get treatment in India, our team will help you with the Indian medical visa assistance and documentation process. We will also help you in arranging for a comfortable local stay for you and your attendant. You don't have to send any money in advance.
Savings can be from 30-50%, depending upon the procedure and the destination. Your treatment will be carried out from only the best hospitals in India that are NABH accredited and have specialists that are recognized globally for their expertise.
From the date you decide on one of the three affordable treatment packages offered to you. It may take 1- 3 weeks to obtain Medical Visa and book flight tickets. We have zero waiting period and you can be received at the Airport on arrival and immediately admitted at hospital and treatment will start.
Its advisable that you should not delay your treatment particularly in case of severe illnesses like Cancer, Heart or Spine etc. Early start of treatment results in quick recovery and lower expense compared to delay of treatment.
The difference in cost package due to the labour and insurance costs of the hospital operating in India, and not by the difference in the quality of treatment.
Each patient is assigned to a SafeMedTrip Patient Case Manager who will take care of every single detail ranging from arrival to send off.
Yes, of course. We will provide you with complete assistance in selecting high-quality hotels near the hospital location that fits your budget.
You will be given a complete profile of the specialist before you proceed for the treatment. On special request, we will be happy to connect you with him through a teleconferencing service facilitated by Skype.
Tushanbe Justus from Rwanda came to India for Successful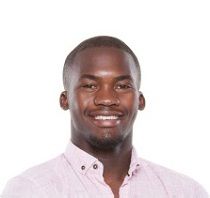 Much before we arrived in India, we were amazed by prompt and efficient answers given by SafeMedTrip in response to all our questions. We arrived early on Thursday and I was admitted for tests. By Saturday afternoon I was through with the surgery. And the following Friday I was out of the hospital feeling fine and happy, relieved from all the stress.
Cant believe it took just about a week from arrival till recovery. Thank you all and also my surgeon, nurses who cared for me so compassionately even when I was alone in ICU for 2 days and the security guards, everyone. There is not enough space on this page for me to adequately say how much we appreciate all that you have done for us

Refer a Patient
---
Get the SafeMedTrip Advantage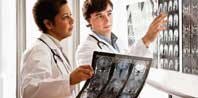 Get Expert Medical Opinion/ Second Opinion – Send us the Medical reports by Email or WhatsApp and we will get you Expert Advice ​​and ​Treatment Cost Estimates​ from Top Specialist at ​Three of India's ​leading hospitals within ​48 hours.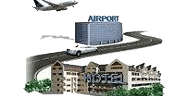 Free Concierge ​Services​ –​ Once you decide to come to India, We will arrange ​Priority Scheduling of Hospital Appointments, Travel & Visa Assistance, Airport Pick up, Economical Hotel Stay, ​Complete ​Local Support​ ​24X7.​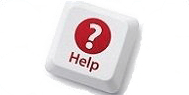 No Obligation – Zero Cost Assistance. We do not collect any service fee from patients. You will directly pay the hospitals after you arrive in India. We ensure Quick, Hassle Free, Affordable Treatment at World Class hospitals in India.
Get Expert Opinion from India's Best Doctors.
WhatsApp Consult Now