Image Guided Radio Therapy – Procedure & Cancer Treatments from Leading Hospitals and Top Oncologists in India
Excellent Outcomes and Affordable Cost is Assured.
The Procedure of Image Guided Radio Therapy ( IGRT)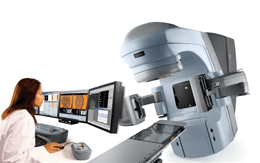 Image Guided Radio-Therapy (IGRT) is a revolutionary new procedure that is helpful in the treatment of cancer. It's far superior to the current procedures that use imaging techniques such as ultrasonogram and electronic portal imaging. It uses on board kilo-voltage cone beam CT scan for precise positioning of tumors.
Under this procedure, the image of the tumor area is taken and the radiation administered simultaneously in real time, thereby allowing the physician to target the radiation at the exact location of the tumor. This means radiation kills only cancerous cells and not the surrounding healthy tissues.
What are The Benefits of Image Guided Radio-Therapy ( IGRT) Procedure
Image Guided Radio-Therapy ( IGRT) treatment is beneficial in administering the radiation on the exact location of different types of tumours including that of lung, prostate, liver, pancreas, breast, brain, head and neck.
The radiation beam can be imaged and administered at the tumor center in the real time.
By controlling breathing, a lung cancer patient can reduce movement, there by, helping radiation to be more accurately targeted.
Least possibility of error as the correct amount of radiation dose can be administered to the exact location of the tumour.
Minimal side effects as the amount of radiation for significant/normal organs can be reduced.
More accurate treatment as real time imaging can be done.
Who are the Ideal Patients for Image Guided Radio-Therapy (IGRT) Procedure?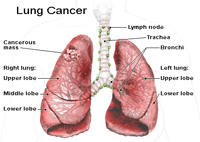 Lung Cancer: In more than sixty percent of the patients with lung cancer, the disease is diagnosed in advanced stages, in which the radiotherapy and chemotherapy is the standard of care. To achieve cure with minimal side-effects, it is important to deliver the radical dose of radiation to the tumour.

But lungs move with respiration and so as not to miss the tumour, a bigger volume is treated leading to high doses of radiation to normal lung, so Image Guided Radio-Therapy ( IGRT) can be advantageous to save uninvolved lung.

Breast Cancer: In the current scenario, breast cancer is diagnosed in early stage and in most of the women, the breast can be preserved. In preservation of the breast, the cosmesis should be maintained. The radiotherapy of the breast involves the irradiation of the whole breast and higher dose to the tumour bed. But at the same time the lung and the heart also will be irradiated.

These patients are going to be the long term survivors, hence the late toxicities of radiation should be minimised. Lungs and heart being mobile organs, Image Guided Radio-Therapy ( IGRT) can be solution to overcome their mobility.

Prostate Cancer:

Prostate cancer is curable with radiation. Very high dose of radiation is required for the treatment. The prostate is surrounded by two dose limiting critical structures, the rectum and the urinary bladder. The prostate is situated under the urinary bladder and its position varies with the bladder filling and also to a certain extent by distension of the rectum. With Image Guided Radio-Therapy (IGRT), these volumes can be reduced, so that a higher dose of radiation is delivered to the tumour and minimising the dose to the bladder and the rectum both.

Brain tumors:

The brain is enclosed in the compact cranial cavity and brain does not move on its own within this cavity, but the irradiation volumes are very prone for set-up errors and this is very risky in the era of IMRT. The movements of neck and chin can alter the position of targets within the cranial sphere to a large extent. The margins of the treatment volumes are kept very tight to save the normal brain and other critical structures and the gradient between the high dose and low dose at the periphery of tumour volume is very sharp. These errors can be minimised with Image Guided Radio-Therapy ( IGRT).
How to Prepare for The Procedure of Image Guided Radio Therapy ( IGRT)
Before the Image Guided Radio-Therapy ( IGRT) treatment, your physician prepares an immobilizing device so that the area to be treated is not in motion while scanning. Post which, the physician performs the CT, PET or MRI scan to determine the exact location of the tumour in your body organ. The physician will then mark and plan the treatment using these images while the patient remains at home for 2-3 days till planning is complete. Now the patient is ready for Image Guided Radio-Therapy (IGRT) procedure.
We Assure Most Affordable Estimates with in 48 Hours from Top Hospitals in India.
---
We help you get FREE Expert Opinion from Top Doctors at Best Hospitals in All Major Cities in India.
New Delhi
Mumbai
Bangalore
Hyderabad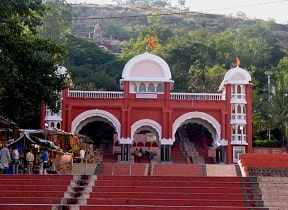 Pune
Mohali
How it Works – Get Most Affordable Treatment in India
| | |
| --- | --- |
| | Send medical reports by WhatsApp/Email |
| | |
| --- | --- |
| | Receive quotation(s) within 48 Hours |
| | |
| --- | --- |
| | Get Free Medical Visa & Airport Pick up |
| | |
| --- | --- |
| | Medical Treatment Assisted & Fly Back Home |
Frequently Asked Questions
Once you have decided that you want to get treatment in India you can email us your latest medical reports and accompanying X-Rays, MRI Scans and other relevant medical documents at [email protected] or Call or WhatsApp us on +91-9899993637 for one to one discussion with our executives.
Once we receive your reports, we will get them reviewed by our medical experts and will send you a detailed treatment package consisting of doctor's diagnosis, treatment plan, cost of treatment, duration of stay in hospital and duration of stay in India besides other relevant details.
Once you have confirmed to us that you want to proceed further to get treatment in India, our team will help you with the Indian medical visa assistance and documentation process. We will also help you in arranging for a comfortable local stay for you and your attendant. You don't have to send any money in advance.
Savings can be from 30-50%, depending upon the procedure and the destination. Your treatment will be carried out from only the best hospitals in India that are NABH accredited and have specialists that are recognized globally for their expertise.
From the date you decide on one of the three affordable treatment packages offered to you. It may take 1- 3 weeks to obtain Medical Visa and book flight tickets. We have zero waiting period and you can be received at the Airport on arrival and immediately admitted at hospital and treatment will start.
Its advisable that you should not delay your treatment particularly in case of severe illnesses like Cancer, Heart or Spine etc. Early start of treatment results in quick recovery and lower expense compared to delay of treatment.
The difference in cost package due to the labour and insurance costs of the hospital operating in India, and not by the difference in the quality of treatment.
Each patient is assigned to a SafeMedTrip Patient Case Manager who will take care of every single detail ranging from arrival to send off.
Yes, of course. We will provide you with complete assistance in selecting high-quality hotels near the hospital location that fits your budget.
You will be given a complete profile of the specialist before you proceed for the treatment. On special request, we will be happy to connect you with him through a teleconferencing service facilitated by Skype.
Mr. Ibrahim Aliyu From Nigeria – Advanced Brain Tumor Surgery.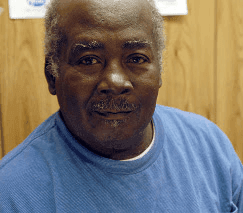 "Good day, I was attendant to your patient Mr. Ibrahim Aliyu. I just want to give a little feedback on the care we received in your hospital.I must say we have been overwhelmed by the level of attention to details from your hospital.
The moment we stepped out of the airport terminal, the hospital pickup car and protocol officer was waiting for us. We were checked in almost immediately when we got to the hospital seeing as we were weary from the long-haul travel to get to India. You guys had everything planned Read more…"

Refer a Patient
Get the SafeMedTrip Advantage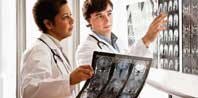 Get Expert Medical Opinion/ Second Opinion – Send us the Medical reports by Email or WhatsApp and we will get you Expert Advice ​​and ​Treatment Cost Estimates​ from Top Specialist at ​Three of India's ​leading hospitals within ​48 hours.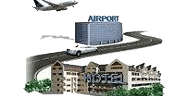 Free Concierge ​Services​ –​ Once you decide to come to India, We will arrange ​Priority Scheduling of Hospital Appointments, Travel & Visa Assistance, Airport Pick up, Economical Hotel Stay, ​Complete ​Local Support​ ​24X7.​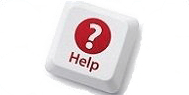 No Obligation – Zero Cost Assistance. We do not collect any service fee from patients. You will directly pay the hospitals after you arrive in India. We ensure Quick, Hassle Free, Affordable Treatment at World Class hospitals in India.
Get Expert Opinion from India's Best Doctors.
WhatsApp Consult Now