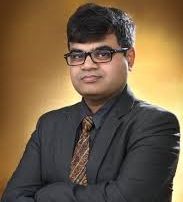 Dr Anshuman Kaushal
Laparoscopic and Bariatric Surgeon
MS, FMAS, FIAGES,
Fellow NBE (Minimal Access Surgery), Fellow International College of Laparoscopic Surgeons(FCLS), AIIMS, New Delhi
Associated Fellow of American College of Surgeons
Senior Consultant Surgeon Department of Minimal Access,
Bariatric & GI Surgery

Send Enquiry
About Doctor
Dr Anshuman Kaushal is a leading Laparoscopic surgeon with extensive training and practice brings forth his strong line of credentials both as a practicing Laparoscopic surgeon and as an academic. Dr. Kaushal has gained immense reputation for being an excellent surgeon and for his tireless efforts to expand the frontiers of Laparoscopic Surgery.
Dr. Anshuman Kaushal is one of the only few National Board Certified accomplished advanced Laparoscopic and Bariatric Surgeon with more than 15 years of clinical experience. He has a special interest in advanced Laparoscopic surgeries including Weight Loss(Bariatric Surgery), Laparoscopic Gastrointestinal and Complex Hernia Surgeries and Laser treatment of Piles and Fistula. He is regularly performing surgeries on patients from across the globe with a cumulative experience of more than 10000 surgical procedures
Professional Qualifications –
Dr. Anshuman Kaushal has done his advanced Laparoscopic surgery training- FNB (Minimal Access Surgery) from the prestigious Maulana Azad Medical College, New Delhi.. He is also a Fellow of International College of Laparoscopic Surgeons, AIIMS. He did his postgraduation (MS) in General Surgery from GRMC, Jiwaji University, Gwalior in 2003.
Clinical Expertise / Specialization :
Laparoscopic GI Surgery- Weight Loss Bariatric Procedures (Sleeve Gastrectomy, MGB, Gastric Bypass), Complex Hernia Surgeries & Component separation, AWR, Hepatobiliary Surgeries and Minimally Invasive Laparoscopic Upper & Lower GI Surgeries. Reflux disorders (Fundoplication, Hellers Myotomy),
Oncological Surgeries, Lap Colorectal Surgery, Thyroid and Parathyroid Surgeries, Neck Dissections, Breast cancer Surgeries. Laser Hemorrhoidoplasty and Stapler Hemorrhoidopexy. Laparoscopic Surgeries for Benign and Malignant esophageal disease like Lap Fundoplication, Hellers Myotomy, Esophagectomies, Gastric resection, Pancreatic Surgeries, Spleenectomy, Hepatic Cyst Excision, Difficult Cholecystectomies, CBD Exploration, Hepaticojejunostomy, Laparoscopic Upper & Lower surgeries- Lap Colorectal Surgeries Hemicolectomies, Anterior Resection, APR, Laparoscopic Sacrocolpopexy and Rectopexy
MIPH, Complex ventral and inguinal hernia management, Lap Component separation surgeries, Lap Varicocelectomy and varicose veins surgery, Lap Nephrectomy, Lap Ureterolithotomy, Lap Colostomy. Lap Appendicectomy and Laparoscopic management of Intestinal perforation and obstructions and trauma
Academic & Clinical Research Publications / Papers Presented at National & International Medical Forums by Dr Anshuman Kaushal
Kaushal Anshuman, Khan Shavez, Thusoo TK. Prospective, Interventional Comparative Study to Compare the Efficacy and Safety of Laparoscopic Adjustable Gastric Banding(LAGB) and Laparoscopic Sleeve Gastrectomy(LSG) in the management of obese patients with co-morbid conditions, NIJS (2017) ; 8 (2) 128-132
Kaushal Anshuman, Pawan Avinash, Thusoo TK A Randomized Controlled Comparative Study of Laparoscopic CBD Exploration and Cholecystectomy with Endoscopic Stone Extraction and Cholecystectomy for Choledocholithiasis NIJS (2017) 8; 297
Kaushal Anshuman, Gupta Paritosh, Khan Shavez, Thusoo T K Should Gastric Sleeve be fixed? Torsion of Gastric Sleeve after Laparoscopic Sleeve Gastrectomy : A Case Report. Gastroenterology International ( 2016); 1(2) 49-51
Kaushal Anshuman Esophageal perforation by drainage tube masquerading as staple line leak after sleeve gastrectomy. Gastroenterology International (2016) 1(1) 31-35
Dr Anshuman Kaushal recieved 2 days training at 5th Faculty Development Program on Surgical Disciplines conducted by National Board of Examination on 8th & 9nth April, 2017, New Delhi
Appointed as Editorial Board Member of Journals- New Indian Journal of Surgery, Gastroenterology International and OAJS(Juniper Publications, USA)
Faculty/Moderator Minimal Access Surgery- Various State and National Conferences.
Kaushal A, Vindal A, Lal Pawanindra. Esophageal perforation by drainage tube masquerading as staple line leak after sleeve gastrectomy. Obes Surg (2012) 22;1354. Abstract published in Journal of Obesity Surgery.
Kaushal Anshuman, Hadke NS. Diagnostic Lapraoscopy. XXVIII National Continuing Medical Education Programme in Surgery 2011; 44:293-298- Co- authored chapter on diagnostic laparoscopy in National Surgery Update 2011, Maulana Azad Medical College, New Delhi
Kaushal Anshuman, Khan Shavez, Thusoo TK. Prospective, Interventional Comparative Study to Compare the Efficacy and Safety of Laparoscopic Adjustable Gastric Banding(LAGB) and Laparoscopic Sleeve Gastrectomy(LSG) in the management of obese patients with co-morbid conditions, NIJS (2017) ; 8 (2) 128-132
Kaushal Anshuman, Pawan Avinash, Thusoo TK A Randomized Controlled Comparative Study of Laparoscopic CBD Exploration and Cholecystectomy with Endoscopic Stone Extraction and Cholecystectomy for Choledocholithiasis NIJS (2017) 8; 297
Kaushal Anshuman, Gupta Paritosh, Khan Shavez, Thusoo T K Should Gastric Sleeve be fixed? Torsion of Gastric Sleeve after Laparoscopic Sleeve Gastrectomy : A Case Report. Gastroenterology International ( 2016); 1(2) 49-51
Kaushal Anshuman Esophageal perforation by drainage tube masquerading as staple line leak after sleeve gastrectomy. Gastroenterology International (2016) 1(1) 31-35
Appointed as Editorial Board Member of Journals- New Indian Journal of Surgery, Gastroenterology International and OAJS(Juniper Publications, USA)
Professional Memberships / Affiliations
Association of Surgeons of India (ASI) ID No -FL17001
Associations of Minimal Access Surgeons of India (AMASI) ID No-3660
Obesity Surgeons Society of India (OSSI)- LM277
Society of Endocscopic and Laparoscopic Surgeons of India ( SELSI)- 1914
Indian Association of GastroIntestinal and Endoscopic surgeons (IAGES)
Society of American gastrointestinal and endoscopic Surgeons (SAGES)