Dr Sonal Gupta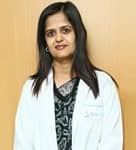 Neurosurgeon
MBBS, MS [Surgery], M.Ch (Neurosurgery),DNB
Senior Consultant Neuro Surgery.

Send Enquiry
Dr. Sonal Gupta is amongst the most reputed and experienced Neuro surgeons in India with more than a decade of experience of working at India's leading hospitals. A Senior Brain & Spine surgeonin the past she has worked in UK at Salford Royal Hospital, Manchester and at the prestigious AIIM as as an Assistant professor at AIIMS, Delhi, India. Being a renowned female Neurosurgeon in India she has earned respect for her fine work full of compassion.
ACADEMIC & PROFESSIONAL EDUCATION
MBBS from Baroda Medical College
MCh. (Neurosurgery) -Sree Chitra Thirunal Institute of Medical Sciences and Technology.
Diplomate National Board (DNB) Neurosurgery
RESEARCH WORK
Grading System for Clinico-Radiological correlation in Syringomyelia-Chiari malformation- BEST PAPER Award in NSI Annual Conference of 1996.
Experimental study on Rabbits- Usage of Indegenous Fibrin Glue on Rabbit Dura.
ACCOMPLISHMENTS
Clipped more than 100 Aneurysms, operated on varieties of brain tumors including intraventricular tumos, complex skull base tumors like Chordomas and Acoustic tumors.
Trans-sphenoidal surgery for Pittuitary tumors, Spine surgeries including disc surgery, corpectomy with fusion, transthoracic surgery for spine, Craniovertebral surgeries including Trans-oral surgery for AAD Spine tumors including Intramedullary tumors.
Orbital Tumors. Managed more that 2000 Truama patients.
CLINICAL EXPERTISE
Microneurosurgery
Apart from the common neurosurgical problems of head injury, hydrocephalus, spinal disc prolapse, has successfully operated on practically all types of neurosurgical problems, including complex tumours at the skull base, posterior fossa Et intraventricular tumours, intracranial aneurysms, arteriovascular malformations (including dural arterio- venous fistulae), spinal tumours (including intramedullary tumours) with good post-operative results.
Get Expert Opinion From India's Best Doctors
Send Us Your Information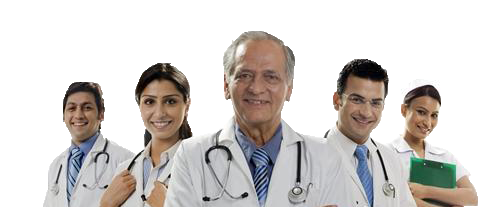 SafeMedTrip Consultants Pvt. ltd. | 301, Ansal Tower 38, Nehru Place, New Delhi - 110019, India