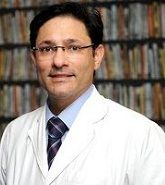 Dr. SK Rajan
Neurosurgeon
MBBS, MS (PGIMER), MCh (Neurosurgery),
Advanced Fellowships in Neurosurgery (USA, UK, Mumbai)
Specialisation: Brain and Spine Surgery

Send Enquiry
Dr. SK Rajan is Head of Spine Surgery & Associate Director, Neurosurgery at Artemis Hospital, New Delhi.
Dr. Rajan studied and trained in surgery at premier institutions of the country such as PGIMER (Chandigarh) and GB Pant Hospital (New Delhi). Realising that neurosurgery demands expertise of a very high order, Dr. Rajan underwent a number of advanced neurosurgery Fellowships with world-renowned surgeons including Prof. Atul Goel considered to be an authority on craniocervical junction anomalies in orthopaedic surgery, and Prof. PS Ramani, recognised as the 'father' of Indian neuro-spinal surgery, as well as Prof. Ed Benzel (USA), and Mr. Adrian Casey (UK). This training was interspersed with, and followed by independent cranial and spine surgeries at various hospitals during and post-MCh and fellowship training.
Dr. SK Rajan was one of a few surgeons selected from around the world for the prestigious International World Federation of Neurosurgeons Fellowship to USA in 2009. He has also been recognised in national neurosurgery circles for successfully applying and popularising in north India the 'Goel Technique' for complicated cases of CVJ and for utilising minimally invasive spinal surgery techniques for complicated spinal lesions such as spinal tumours.
He is also recognised in the National Neurosurgery circles for successfully applying and popularizing new and special techniques for the successful treatment of various complex spinal disorders especially of the Craniovertebral Junction (upper neck) and Lumbosacral Junction (lower back). He has, to his credit, an accomplishment of more than 3000 surgeries including some of the most complex spine cases and cases complicated by other surgeons. His repertoire includes both open and minimally invasive spine surgeries (Fusions as well as Motion Preservation Surgeries) on a variety of congenital, degenerative, scoliotic (deformity), traumatic and infective problems of the whole spine.
He has been recognized for utilising Minimally Invasive Key Hole Spine Surgery Techniques for a variety of spine cases like slipped disc, Lumbar Canal Stenosis, Spinal Tumors, etc. Dr Rajan is regularly invited to give talks at Regional & International level scientific meetings and also invited at Live Operative teaching Courses as National Guest Faculty. He has also authored and co-authored a number of publications – both articles in national-international journals as well as book chapters.
Dr. Rajan has been invited as a faculty member to deliver talks on CVJ anomalies and other topics at national level meetings held under the aegis of NSI (Neurocon 2011, 2012), NSSFI (Spine 2011, 2012) and ASSI (ASSICON 2011). He has authored and co-authored a number of publications, both in the form of articles in national and international journals, as well as book chapters. He has been at the forefront in organising conferences of varying magnitudes and has been appointed as team leader of various committees, for organising scientific programmes.
Dr. Rajan is credited with being among the first surgeons who performed artificial disc and dynamic lumbar implant placements and minimally invasive spinal tumour surgeries (MISS) in the region. He is also recognised for tripling the number of spine surgeries performed, and added credibility to the department by guiding its transition from a sub-speciality to one being run by a full-time faculty.
Honours and Awards
2010 – Recipient of coveted World Federation of Neurosurgical Societies Travelling Fellowship to the USA
2014 – Recipient of Global Healthcare Excellence Award for Excellence in Spine Surgery
2015 – Recipient of 2015 Leaders Award for Leader in Treatment of Spinal Disorders
2016 – Recipient of National Healthcare Excellence Award for Best Neurosciences team of the year
Clinical Expertise
Minimally Invasive (Keyhole) Spine Surgery (for slipped discs, canal stenosis)
Craniovertebral Junction (CVJ) Anomalies like Atlantoaxial Dislocations/fractures
Spinal Fractures – including cementing (Kyphoplasty and Vertebroplasty)
Endoscopic Spine Surgery (for slipped discs and tumors)
Spinal Tumors – including keyhole tumor removal
Disc replacement (Artifical Disc Placements)
Spinal Tuberculosis & Discitis
Location
India
Get the SafeMedTrip Advantage
Benefit from our expertise of helping hundreds of foreign patients find top quality, affordable medical care in India.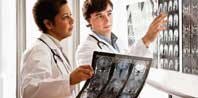 Get Expert Medical Opinion/ Second Opinion – Send us the Medical reports by Email or WhatsApp and we will get you Expert Advice ​​and ​Treatment Cost Estimates​ from Top Specialist at ​Three of India's ​leading hospitals within ​48 hours.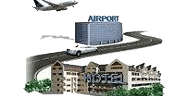 Free Concierge ​Services​ –​ Once you decide to come to India, We will arrange ​Priority Scheduling of Hospital Appointments, Travel & Visa Assistance, Airport Pick up, Economical Hotel Stay, ​Complete ​Local Support​ ​24X7.​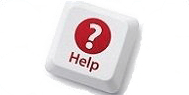 No Obligation – Zero Cost Assistance. We do not collect any service fee from patients. You will directly pay the hospitals after you arrive in India. We ensure Quick, Hassle Free, Affordable Treatment at World Class hospitals in India.
Get Expert Opinion from India's Best Doctors.