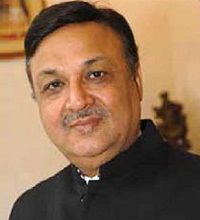 Dr. Yash Gulati
Orthopaedics, Joint Replacement
Director, Orthopaedics, Joint Replacement
Ortho Spine Surgery

Send Enquiry
Dr. Yash Gulati did MBBS & MS Orthopedics from Maulana Azad Medical College, New Delhi. He completed MCh Orthopedics from Liverpool, England & Diploma Sports Medicine from Royal College Of Surgeons, Dublin, Ireland. He did fellowships from several countries.
He worked in England & Republic of Ireland for several years including as a consultant in St. James Hospital (Teaching ) in Dublin. He also headed Orthopedic unit in Dr. Ram Manohar Hospital , New Delhi.
Dr. Gulati was the first Indian surgeon to have performed the Endoscopic Microdiscectomy in India and one of the very few surgeons who are doing Total Disc Replacement in North India.
He was invited to perform Live Demonstration Surgery [Microdiscectomy] in Annual Conference of Indian Orthopaedic Association held at Patna in 2002. Awarded Best Paper Award for work on Anterior Approach to Spine in Annual Orthopaedic Conference , New Delhi, India, 1996.
He has also operated on former Prime Minister of India Mr. Chandershekhar, many members of parliament, ambassadors, international sportsmen including India Cricket Captain Anil Kumble.
He came back to India to join Apollo Hospital, New Delhi as Senior consultant in Division of Spine Surgery and Division of Joint Replacement. His areas of interest are Minimally Invasive Spine Surgery and Primary & Revision Joint Replacement.
In recognition of his services, he was appointed as Honorary Consultant to Indian Armed Forces. He was one of first ones in India to encourage 'Medical Tourism' from developed countries. His efforts were shown in documentaries on ITV London, BBC London and CNN.
He has treated dignitaries from India and abroad including former Prime Ministers & Presidents of India, Ambassadors from various countries and International sportsmen representing India in various disciplines especially cricket. He was appointed an Adjunct Professor in India Gandhi National Open University.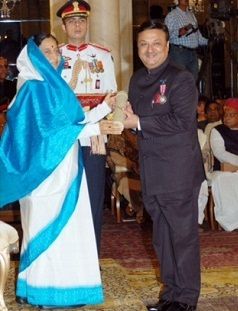 In recognition of his services in Medical and Social spheres, President of India conferred Padma Shri (4th Highest National Award ) on Dr. YASH GULATI in 2009.