Dr. Sumit Garg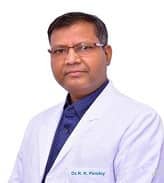 Main Speciality:
Orthopaedic and Joint Replacement Surgeon
Consultant , DNB, Diploma, MBBS, 14 years of experience,
New Delhi, India

Send Enquiry
About Doctor
Dr. Sumit Garg, has more than 14 years of experience as an Orthopedic & Joint Replacement Surgeon in the field of orthopedic surgery. Sumit Garg operates difficult fracture patterns like pelvis, spine and intra articular (joint). His affiliations with medical societies include, the Indian Orthopaedic Association, the Delhi Orthopaedic Association, the International Society For Knowledge For Surgeons On Arthroscopy & Arthroplasty (ISKSAA) and the AO Trauma Asia Pacific.
Dr. Garg graduated in 2007 from Manipal Academy Of Higher Education and then did his Diploma from the Rajiv Gandhi University of Health Sciences in 2010 and has a DNB diploma from the National Board of Examination in 2012. He is an expert surgeon specialising in joint replacement surgeries, laminectomy and knee osteotomies.
Some other treatments that he offers are, arthroscopy, hip replacement, knee osteotomy, knee braces for osteoarthritis, laminectomy, knee replacement, fracture treatment, joint dislocation treatment, skeletal dysplasias, congenital disorders evaluation / treatment, bone trauma, arthritis management and knee pain treatment. Dr. Garg also has special interest in rheumatoid arthritis, and its medical treatment and surgical correction.
Specialization
Arthroscopy
Hip Replacement
Knee Osteotomy
Knee Braces For Osteoarthritis
Joint Replacement Surgery
Joint Dislocation Treatment
Skeletal Dysplasias
Congenital Disorders Evaluation / Treatment
Arthritis Management
Knee Pain Treatment
Education and Training
DNB, 2012, National Board Of Examination.
Diploma, 2010, Rajiv Gandhi University of Health Sciences
MBBS, 2007, Manipal Academy Of Higher Education, Manipal.
Location
India
Get Expert Opinion from Dr. Sumit Garg