Dr. R.C.M Kaza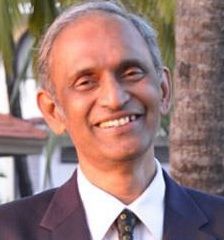 Male Infertility Specialist – Gynaecologist and Obstetrician
Male Infertility Specialist
Head of Department, MBBS, MS, 36 years of experience, New Delhi, India

Send Enquiry
About Doctor
India's leading doctor for Male Infertility, Vasectomy and Urology. Male infertility and Micro Surgery 26 years. General Surgery 36 years. Urology 26 years. Laparoscopic surgery 10 years. Neurosurgery as Senior resident. Paediatric surgery as Senior resident. Orthopaedics as Junior Resident.
Over 100 publications in general surgery, Neuro surgery, Urology, No scalpel vasectomy, Male infertility including chapters in books. National award for the promotion of No Scalpel Vasectomy in the country by Government of India. Delhi State award for meritorious services rendered to the state of Delhi in the medical field.
Specialization
Myomectomy Surgery
Operative Laparoscopy
Hysteroscopy
Laparoscopic Vaginal Hysterectomy
Laparoscopic supra cervical Hysterectomy
Total Laparoscopic Hysterectomy
Laparoscopic Tubal Ligation
Education
Experience
Retired as Director Professor Surgery, Maulana Azad Medical College, New Delhi-110002.
Location
India
Get Expert Opinion from Dr. R.C.M Kaza.