Dr. Vijay Kohli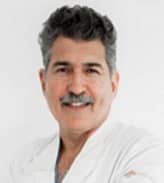 Main Speciality:
Cardiac Surgeon
Chairman , Fellowship, Fellowship, MCh, MS, MBBS, 35 years of experience,
Gurgaon, India

Send Enquiry
About Doctor
Dr. Vijay Kohli is one of the finest cardiovascular surgeons in India, with a vast experience of more than 35 years. Dr. Kohli is wide and varied clinical experience and expertise in different aspects of cardiovascular and thoracic surgery.
He has conducted over 10,000 cardiac surgeries so far. He was the first doctor to perform CABG surgery in Jammu Medical College in 2001. Dr Vijay was also the first person to perform a beating heart patient in Kathmandu, Nepal in 2002.
He has worked with globally reputed surgeons and treated the cases of heart failure, such as Professor Randas Batista in Brazil, Professor Hertzer at Berlin Heart Institute, Germany, and Professor George Wieselthaler at Vienna General Hospital, Austria to perform surgeries like VADs, heart transplant and management of heart failures.
Some of the key areas of his interest are Cardiothoracic surgery, heart transplantation, CABG, and Reduction Ventriculoplasty. Dr. Vijay Kohli has published more than 150 scientific research papers at national and international level.
He is a member of prestigious organizations such as the International Society of Minimally Invasive Cardiac Surgery, American Association of Thoracic Surgeons, Cardiological Society of India, Vascular Society of India and many others.
Specialization
Cardiothoracic Surgery
Heart Transplantation
Coronary Artery Bypass
Reduction Ventriculoplasty.
Education and Training
Fellowship, 2003, Fellow of the Indian Association of Cardio Thoracic Surgeons
Fellowship, 1995, St. Luke's and Roosevelt Hospital Medical Centre, New York, USA,
MCh, 1990, Post Graduate Institute of Medical Education and Research, Chandigarh, India
MS, 1985, Government Medical College and Associated hospital, Jammu, J&K, India
MBBS, 1980, Government Medical College and Associated Hospital, Jammu, J&K, India
Location
India
Get Expert Opinion from Dr. Vijay Kohli.