Dr. Sunil Modi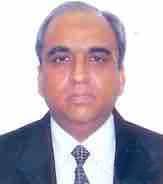 Main Speciality:
Interventional Cardiologist
Senior Consultant , MBBS, MD – Medicine, DM – Cardiology, 38 years of experience,
New Delhi, India

Send Enquiry
About Doctor
Dr. Sunil Modi is one of the most successful Interventional Cardiologists with 38+ years of experience. He is a Life Member of Association of Physicians of India, Indian Society of Electrocardiology, Cardiology Society of India, and Indian College of Cardiology.
He is also a member of The Asian Pacific Society of Interventional Cardiology, American Society of Echocardiography, and the Founding Member of the Endovascular Society of India. His expertise lies in Interventional Cardiology, Prevention of Heart failure, CME's, and also teaching.
Dr. Modi has written 9 publications in Indexed Journals and 18 publications in Books, Proceedings & non-indexed journals. He has won several awards such as the recipient of 5 gold medals, 4 silver medals in MBBS career, Chancellor's medal for best student of medical college, 1975, etc.
He completed MBBS from Kanpur University in 1976, MD – Medicine from Kanpur University in 1979 and DM – Cardiology from Kanpur University in 1982.
Specialization
ICD implantation
Preventive Cardiology
Implantable Cardioverter-Defibrillators (ICDs)
Mitral And Heart Valve Replacement
Implantable Cardiovertor Defibrillator
Cardioversion
Education and Training
MBBS, 1976, Kanpur University
MD, 1979, Kanpur University
DM, 1982, Kanpur University
Location
India
Get Expert Opinion from Dr. Sunil Modi