Dr. Naresh Trehan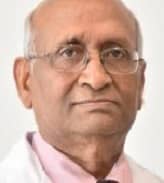 Main Speciality:
Cardiac Surgeon
Director , MCh, MS, MBBS, 40 years of experience,
New Delhi, India

Send Enquiry
About Doctor
Dr. Balram Airan is a renowned Cardio-Thoracic surgeon with 40+ experience. He was the President of IACTS. Member of the Apex Technical Committee of NOTTO under DGHS & member of the Academic Council of IACTS, Society of Pediatric and Congenital Heart Surgeons, and many more scientific organizations.
Received National Best Medical Services Award by Netrika Manav SamajUtthanSeva Samiti. Operated more than 25000 cardiac operations.
He has a keen interest in Cardiac Transplant, Pediatric Cardiac Surgery for all the simple as well as complex congenital cardiac diseases, Myocardial Preservation, Valvular Conservative Surgery, VAD, and Stem Cell Therapy. Under his credit, there are more than 300 national and international publications.
Specialization
UNIVENTRICULAR HEART REPAIR
CARDIAC TRANSPLANT
TRANSATRIAL REPAIR OF TOF
CHESS
SURGERY FOR COMPLEX CONGENITAL HEART DISEASE
MYOCARDIAL PRESERVATION
CORONARY ARTERY BYPASS SURGERY,TMR
VALVULAR HEART SURGERY
LEFT VENTRICULAR ASSIST DEVICES
Education and Training
MCh, 1980, All India Institute of Medical Sciences, New Delhi.
MS, 1979, P.G.I.M.E.R., Chandigarh.
MBBS, 1976, All India Institute of Medical Sciences, New Delhi.
Location
India
Get Expert Opinion from Dr. Naresh Trehan