Dr. Lokesh Kumar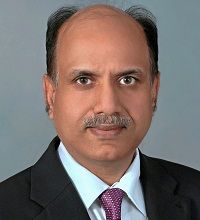 Aesthetics and Plastic Surgeon
Head of Department , MBBS, MS,
26 years of experience.

Send Enquiry
About Doctor
Presently working as a Director and HOD at Plastic and Cosmetic Surgery department at BLK Super Speciality Hospital, New Delhi.
Before joining BLK hospital, he worked as Sr. Consultant – Indraprastha Apollo Hospital,(New Delhi),Consultant – Majeedia Hospital, New Delhi and Associate Consultant – Holy Family Hospital, New Delhi.
Specializes in Cosmetic and Microvascular surgery.
Members of renowned organisations such as Overseas Associate, British Association of Plastic Surgeons, Association of Plastic Surgeons of India, Association of Surgeons of India Rhinology Society of India, Indian Medical Association etc.
Specialization
Cosmetic and Microvascular surgery
List Of Treatments
Body Lift Surgery
Arm Lift
Post-Bariatrict
Non-Surgical Fat Reduction
Tummy Tuck
Liposuction Surgery
Body Contouring
Lower Body Lift