Dr. Sabeena K. Choudhary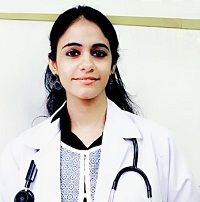 Medical Oncologist
Main Speciality:
Medical Oncologist
7 + years of experience
Qualifications:
MBBS (Government Stanley Medical College, Chennai), MD (Maulana Azad Medical College, New Delhi).

Send Enquiry
About Doctor:
Dr. Sabeena K. Choudhary is one of the best Medical Oncologist in India who believes that a patient with terminal stages of cancer should be pain-free at all times. She has an ordeal of in excess of 7 Yrs in the field of Oncology. She is actively involved in managing all types of cancers including familial cancer syndromes, through all types of chemotherapy and immunotherapy, solid tumors (including breast, lung, colorectal cancers etc). She has keen interest in the field of palliative care as part of oncology treatment.
Work Experience:
She is currently associated as Clinical Oncology consultant in Millennium Cancer Centre (MCC), Gurgaon, India. She served as a registrar in Rajiv Gandhi Cancer Institute & Research Centre and worked as a consultant oncologist at St. Stephen's Hospital, Delhi. She holds life time membership with European Society for Medical Oncology (ESMO), American Society of Clinical Oncology (ASCO), and International Association for Study of Lung Cancer (IASLC).
Speciality Interests:
She holds specialisation in Breast Cancer, Lung Cancer, Colorectal Cancers, Palliative Care, and Immunotherapy. She has expertise in providing services such as General cancer consultation, Breast Cancer, Lung cancer, Mammaplasty, Lymph node dissection, Video-Assisted thoracoscopic surgery and Wedge resection procedures.
Location
India
Get Expert Opinion from Dr. Sabeena K. Choudhary