Dr. Rohan Khandelwal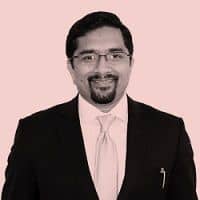 Dr Bidhu Mohanty – Radiation Oncology Surgical Oncologist 6+ years of experience Qualifications:
MBBS , MS ( Vardhman Mahavir Medical College, Delhi), MRCS (Royal College of Surgeons, Edinburgh ) ,Fellowship In Breast Surgery ( Mazumdar Shaw Cancer Centre, Bangalore ) ,Fellowship In Onco-plastic Breast Surgery.

Send Enquiry
About Doctor
Dr. Rohan Khandelwal is one of the finest Surgical Oncologist who holds specialisation in Breast Surgery (Benign and Cancerous lesions) in India with experience of more than 6 years. He has trained extensively in America and has implemented those standardized treatment protocols in the field of Breast Cancer Surgery in India as well. He has been frequently invited as a guest speaker in many gatherings regarding the best management of Breast Cancer. He has published many scientific papers on Breast Cancer .He has Co-founded the college magazine 'Roulex'; served on the Editorial board.
Specialization
Radiation Oncology, GI & Hepato-biliary, Pediatric cancers and Hematologic malignancies Brachytherapy, Palliative Care, Cancer Survivorship.
Work Experience
Dr Mohanty hs worked with the best some of the best hospital in India like All India Institute of Medical Sciences, New Delhi, India and Kidwai Memorial Institute of Oncology in Bangalore, India.
Dr B K Mohanty has also worked with the Royal Hospital, Muscat, Oman to establish the first Radiotherapy department and set up patient care at the National Oncology Center from March 2004 to March 2006.
Director and Head of Department – Radiation Oncology Fortis Hospital, Gurgaon.
Location
India
Get Expert Opinion from Dr. Rohan Khandelwal