Dr. Kanika Rana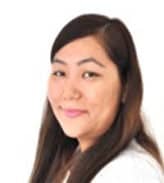 Medical Oncologist
Main Speciality:
Medical Oncologist
10+ years of experience.
Qualifications:
MBBS, MS, DNB

Send Enquiry
About Doctor:
Dr. Kanika Rana is a renowned Head & Neck Oncologist with experience of more than 10 years. She has expertise in the Head Neck Oncology & Reconstructive Surgery, Laser surgery for oral cavity and larynx, Endocrine (Thyroid/ Parathyroid) Surgery, and Voice Rehabilitation Prcodeure (TEP).
She has membership with the American Academy of Otolaryngology-Head and Neck Surgery (AAO-HNS), Association of Otolaryngologists of India (AOI), and Foundation of Head and Neck Oncology. Dr. Rana has publications in several international as well as national journals.
Specialization:
Otology/Neurotology
Pediatric Otolaryngology
Head and Neck
Facial Plastic and Reconstructive Surgery
Rhinology
Laryngology
Allergy
endoscopic sinus surgery
anterior skull base surgeries, (CSF Leak, skull base tumors)
tonsillectomy
adenoidectomy
laryngeal tumors.
Education:
MBBS, Maulana Azad Medical College, New Delhi
MS, Maulana Azad Medical College, New Delhi
DNB, Maulana Azad Medical College, New Delhi
Location:
India
Get Expert Opinion from Dr. Kanika Rana