Dr. Amita Mahajan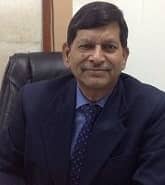 Orthopaedic Oncosurgeon
Main Speciality:
Orthopaedic Oncosurgeon
30 + years of experience
Qualifications:
MBBS, D. Ortho, M.Ch. Ortho and has received specialised training at Royal Liverpool University Hospital, Liverpool, U.K.

Send Enquiry
About Doctor:
Dr. B.S.Rajput is a well experienced Orthopedic and stem cell transplant Surgeon in India. He has achieved various milestones in Orthopaedics by performing exemplary work in complex orthopaedic surgeries including genetic disorders, multiple joint replacement and geriatric orthopaedics. He has received training orthopaedic surgery and stem cell transplantation at various national and international medical centres of repute. His articles had appeared in The Times of India and much other newspaper. He is recipient of many awards like IFFP in 2015 and many others.
Work Experience:
He is currently associated as Consultant in Stem cell Medicare. He was former Visiting Consultant in NOVA IVI Fertility, New Delhi, Criticare Hospital & Research Centre – Mumbai, Ajanta Hospital & IVF Centre- Luck now, Laksha Hospital Chennai and Moolchand Medicity, New Delhi.
Speciality Interests:
He has expertise in Stem cell transplantation, Spinal cord injury, Duchene Muscular, Dystrophy, Osteoarthritis knee, Autism – Autistic Spectrum Disorder, Uncontrolled diabetes type II.
Location
India
Get Expert Opinion from Dr B S Rajput