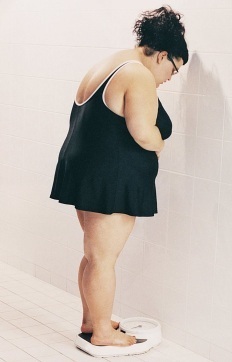 The pain might be between your ears but what is below your ribs might play a role in fighting off headaches.
A growing number of researchers have found links between obesity and chronic migraine, with some studies suggesting that weight gain may be associated with the progression of occasional migraines into a chronic problem.
At the most recent annual meeting of the American Society for Metabolic & Bariatric Surgery – a type of surgery which restricts the capacity of the stomach – it was reported that gastric bypass surgery had led to the total or partial alleviation of migraines in nearly 90 per cent of morbidly obese patients in one study.
The small study, presented by University of Iowa researchers, looked at the records of 702 gastric bypass surgery patients who previously had been diagnosed and were being treated for migraines. Just over 80 patients qualified for the study and were contacted by researchers.
The researchers said that, over the average follow-up of three years after gastric bypass surgery, more than 70 per cent of patients never had another migraine. Another 18 per cent had partial resolution, with migraine attacks dropping from five to two per month and becoming less painful.
In just 11 per cent of patients there was no change in migraine status.
The best results were in those patients who had experienced their first migraine after the onset of obesity, with the partial or total success rate in this group 94 per cent.
To know more about Weight Loss Surgery in India please visit this link : https://safemedtrip.com/medical-services/weight-loss-surgery-in-india.html