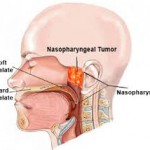 Abaeze Dokubo (Name Changed), 42, travelled all the way from Nigeria to India to get his Nasal Sinus Cancer treated, which he got diagnosed two weeks back. Since the past one year, he had recurring headaches and nasal problems, which he ignored.
Only when he suffered a total loss of vision in his right eye, he finally consulted doctors in his country. A CT and MRI scan showed that it was a tumor of the Ethmoid sinuses located between the eyes. The doctors told him that his recurring sinus problem was due to nasal/paranasal sinus cancer.
In fact, due to the spread of tumour, he suffered from a total loss of vision in his right eye and there were chances wherein he could have lost his vision from the left eye as well. The patient's family consulted all the major hospitals in Nigeria where they were advised to undergo an open surgery for removal of the tumour and removal of the right eye as well and the possibility for loss of left eye vision.
Apprehensive about the same, the patient consulted one of his friends who got his treatment done successfully at SafeMedTrip Affiliated Hospital. On personal recommendation, the patient and his family decided to visit India in order to get his treatment done.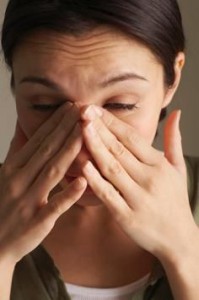 He was just on time when doctors from SafeMedTrip Affiliated Hospital, informed him that there was a possibility of a minimal invasive endoscopic surgery – which could be an effective treatment for the problem. Fully satisfied with the assurance he got from the doctor, he decided to go ahead with the surgery. "We are glad that we could operate successfully on such a rare case. The case technically was very challenging as the space for the surgery was too small. Since endoscopic sinus surgery is minimally invasive, we could remove the tumour as well. Hence we chose to remove the tumour through the nasal route.
Nasal/paranasal sinus cancers are malignant tumors that begin inside of the nose or paranasal cavities around the nose. Men are slightly more likely than women to get this cancer. It usually occurs in patients between 60 and 70 years of age.
GET A FREE, NO OBLIGATION EXPERT OPINION FROM INDIA's BEST DOCTORS
Please scan and email your medical reports and images to us at [email protected] or send them to us by at WhatsApp on +91 98 9999 3637 and we shall get you a Free, No Obligation Opinion and Treatment Cost Estimates from at least three of leading medical specialists at World Class Hospitals in India
For more information and help please visit www.SafeMedTrip.com