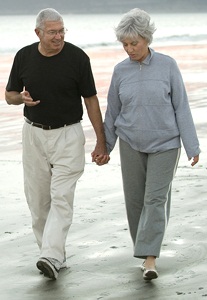 Stem cell therapy is a new frontier in Regenerative medicine where in the patient's own Pluripotent stem cells are harvested, concentrated and delivered at the required site. In Orthopedics stem cells find multiple uses such as non healing wounds and boxes: arthritis and cartilage regeneration, tennis elbow, head and shoulder pain etc. One of its major uses is in the area of bone regeneration especially where bone loss, bone union or fusion is required. The technique (Totipotent ASG) involves aspirating one BONE MARROW from the Pelvic Bone under the local anesthesia, concentrating and segregating the cell components. Then selectively acquiring STEM CELLS which are then delivered to the site of fusion/union.
This technique (Totipotent ASG) assures reproducibility of the required cell type and content making the procedure reliable for the patient.
A 71 year old patient of Iraqi nationality was seen by our orthopedic team at New Delhi
Super Specialty Hospital
. He complained of excruciating pain in his back which was running down in his legs causing him to be a cripple with dependency on pain killers.
Examination and investigation revealed that his lower back had severe arthritis, instability and nerve pressure.
He was taken up for spinal decompression, fixation and fusion surgery. In this procedure His own bone marrow was used to harvest and deliver stem cell between this vertebra using the technique of tot potent. The patient did well post operative and started walking within a day. This dependence on pain killers almost completely stopped as a result of this surgery. It is hoped that the process of bone fusion will be accelerated manifold but this technique relieving   patient of his symptoms completely.
There is a bright hope that using this revolutionary yet safe and reliable Stem Cells Therapy technique a myriad of orthopedic, spinal, sports and trauma linked conditions will be treated successfully in the near future.
To know more about Orthopedic Surgeries in India please visit this link : https://safemedtrip.com/medical-services/orthopedic-surgeries-treatment-in-india.html