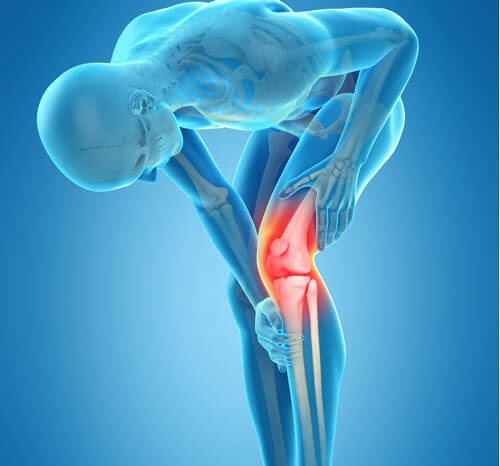 If your knee pain affects your ability to lead a normal life, you may be a suitable candidate for knee replacement.
Depending on the severity of knee damage, you may require either Total Knee Replacement or Partial Knee Replacement.
But before we consider the price factor, it's important to understand the difference between the two procedures and also what are the various types of knee replacement surgeries.
Total Knee Replacement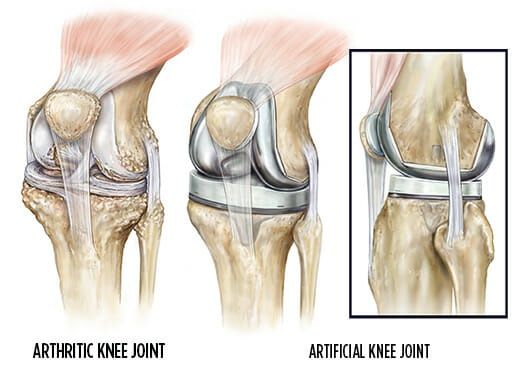 Total Knee Replacement (TKR), also called arthroplasty is a surgical procedure considered for patients whose knees have been damaged by progressive arthritis. During the 'life-changing' procedure, the surfaces of the 'thigh' bone and bone of the 'shin' which connects to the knee are removed and replaced with an artificial joint.
The surgery is also considered for patients with a severe knee injury, age-related osteoarthritis, or other rare destructive diseases of the joint. It provides relief from disabling pain and restores the function of the knee joint thereby allowing patients to lead a pain-free and normal life.
However, Total Knee Replacement surgery is now among the safest and most effective of all standard orthopaedic surgeries performed in India.
Partial Knee Replacement: Partial Knee Replacement (PKR) surgery, also known as a unicompartmental knee replacement is an option for people with moderate deformity of the knee caused due to joint disease or post-traumatic arthritis.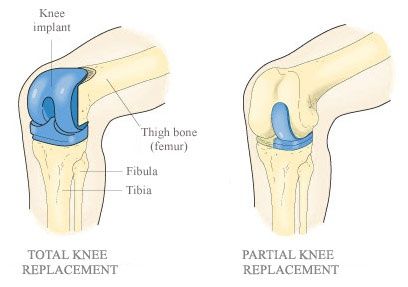 As the name implies, only a part of the knee is replaced during the surgery so as to preserve as much original healthy bone and soft tissue as possible.
Basically, PKR is advisable for patients who have osteoarthritis in only one compartment of their knee.
The revision or Complex Knee Replacement: This surgery is usually recommended to patients with bone loss, weak ligaments or deformity and also, for patients undergoing their second or third knee replacement. This is a much more complicated process.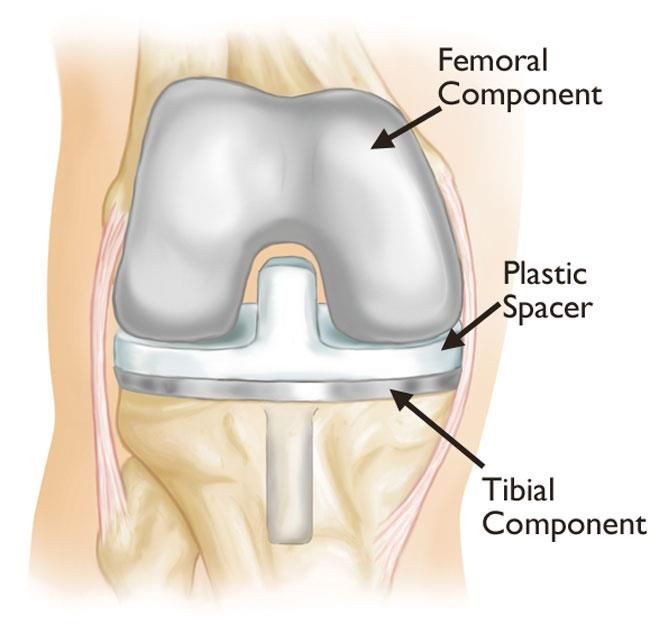 Bilateral Knee Replacement: This type of knee replacement surgery is performed if a patient has arthritis in both knees, and therefore, both knees are to be replaced simultaneously.
Cost of Knee Replacement Surgery in India
The cost of a single knee replacement surgery in India is between USD 4,000 – USD 6,000 which is much cheaper if we compare elsewhere in the world. For instance, the cost is approximately USD 30000 in the United States, 16000 USD in Singapore, USD 14,000 in Thailand and USD 25000 in Israel.
Whereas, the cost of bilateral knee replacement in India is between USD 6,500 – USD 9,000. The cost may strictly depend on factors such as your choice of hospital, the extent of severity, type of surgery and choice of implant, etc.
In India implants made with cobalt-chromium alloy and titanium alloy are the most common ones.
Pre-surgery preparations:
You need to get admitted a day prior to the surgery also before the surgery, you need to make sure your tests are done. These may include a physical examination, lab tests, Radiographic examination, etc.
Post-surgery care:
After the surgery, you would need to stay in the hospital for a few days, which varies according to your condition. Usually, you will be under observation for at least a week's time followed by which you'll be required to take physical therapy.
Best Hospitals for Knee Surgery in India
India has some of the world-class hospitals which perform knee replacement surgery with utmost precision. Most of them have a success rate above 90%. Fortis, BLK, Medanta, Primus, Apollo, Columbia Asia,etc., are among the top-rated hospitals in India that provide best knee replacement surgeries with the most advanced technologies. These internationally-recognised hospitals have some of the most experienced orthopaedic surgeons who provide treatment with latest procedures such as Computer-Navigated Total Knee Replacement, Robotic Total Knee Replacement and MAKOplasty or a Robotic Partial Knee Replacement Surgery, etc for the precise implant placement.
These latest surgical techniques aids in the preservation of healthy bone and tissue which minimises trauma and reduces the recovery time causes minimal scarring and is less traumatic and affordable.
With SafeMedTrip You Are in Safe Hands
Get Free Expert Opinion Online from India's Most Experienced Spine Specialists Right Now
Dr. Manoj Miglani

Neurosurgery

Dr. Hitesh Garg

Orthopaedics
Dr Aditya Gupta

Spine Specialist

Dr. Sonal Gupta

Orthopaedics
Get Free Expert Opinion Online from India's Most Experienced orthopedic Specialists Right Now

Apollo
Enquire Now

Fortis
Enquire Now

Max
Enquire Now

Artemis
Enquire Now

Manipal
Enquire Now
BLK
Enquire Now

Medanta
Enquire Now
Asian Heart
Enquire Now
Narayana Health
Enquire Now
Wockhardt
Enquire Now
---
We help you get FREE Expert Opinion from Top Doctors at Best Hospitals in All Major Cities in India.
New Delhi
Mumbai
Bangalore
Hyderabad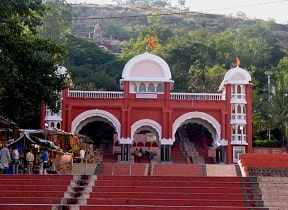 Pune
Mohali
SafeMedTrip is one of the best medical tourism companies in India and has helped many patients lead a normal and quality life.
We assist you in choosing the best hospital in India, seeking an appointment with a qualified and experienced orthopaedic surgeon, explore your options, assist in a medical tourist visa, besides offering other services such as airport transfers, appoint an interpreter (if need be), etc.
So, if you are considering quality knee replacement surgery at a cost-effective price, India is a perfect choice.
If you have any further queries or in case you need any assistance, speak to the Case Manager or log on to our website.