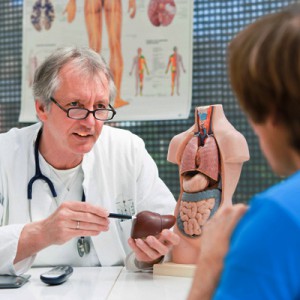 One of Safemed Trip Affiliate Leading Hospital in India performs India's first living donor liver transplant, on a Nigerian patient suffering from Budd-Chiari Syndrome (BCS) with fully obstructed Inferior Vena Cava (IVC).
The surgery was led by Director, Liver Transplant Team at along with a team of eight surgeons and 14 doctors including anesthetist and cardiac thoracic surgeon.
The transplantation was performed on a 47 year old patient, from Nigeria, suffering from the BCS since the last 12 years. The 14 hour long surgery comprised of joining the liver with the heart through a passage created from the vein of the liver along with conducting the liver transplant. This is the first such surgery in India and only three to four such surgeries have been conducted in the world.
Budd-Chiari syndrome is a condition caused by blockage of the hepatic veins that drains the liver. It presents with the classical set of symptoms such as abdominal pain, ascites and liver enlargement. The syndrome can be sudden, acute, chronic, or asymptomatic. If left untreated, it can lead to death from progressive liver failure. It occurs in one out of a million individuals.
After the initial prognosis, the patient was diagnosed with clotting in veins and was put under heavy medication. Over time, the medication ceased to be effective. In search of a treatment for his illness, the patient visited many countries including USA and Iran but returned disappointed due to refusal of further treatment owning to the complexity of his illness.
In 2014, almost a decade later, patient went to a hospital in UK where it was diagnosed that his whole IVC was blocked. The IVC is the large vein that carries deoxygenated blood from the lower half of the body into the right atrium of the heart. The patient was put through a radiological interventional procedure (TIPS procedure) to remove the blockage.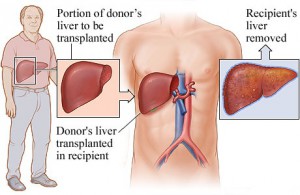 However, owing to complexity, the procedure in UK was abandoned halfway through. The doctors identified the need for liver transplant but due to the complete blockage of IVC the option did not seem viable.
When the patient approached the hospital in India, his abdomen was filled with water along with liver dysfunction and his IVC was completely blocked. Despite the severe complexity of the case and owing to a successful history of 240 successful liver transplants.
Director – Liver Transplant Team from One of the leading hospital in India , said, "When the patient was presented with complications that were turned away from treatment, it also presented a huge risk and challenge to the team. We took up this challenge with a resolve that the patient should have a good life after the decade of suffering he has been through."
Zonal Director of the hospital, said, "With such a rare liver transplant surgery performed by our competent team of doctors, we have achieved yet another milestone in clinical excellence. We hope to continue to offer new and better clinical outcomes for our patients."
For more information on Liver Transplant, Please visit this link: https://safemedtrip.com/medical-services/organ-transplant-in-india/liver-transplant-surgery-india.html