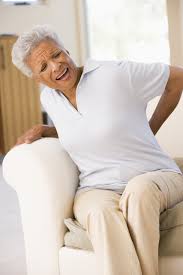 Modern Lifestyle,  obesity  and various other factors are resulting in ever increasing incidence of spinal  diseases  from simple conditions like back pain to complex problems like the Degenerative Disc Disease, Herniated Discs, Kyphosis, Scoliosis and Spinal Stenosis.   SafeMedTrip helps patients from all over the world benefit from  spine surgery at its centres of excellence that offer minimally invasive and technologically advanced  surgery  to alleviate pain and help patients enjoy a good quality of  life.
Safemedtrip.com a company set up by a group of hospital industry professionals has already  helped a large number of  people suffering from Spinal  Diseases  find a cost effective and lasting cure at  its affiliated  world class Indian hospitals .  A wide range of advanced spine treatment  options are offered :-
MINIMALLY INVASIVE SPINE SURGERY  – 
Preserves  musculoskeletal structures as the surgery involves small incisions, shortened hospital  stay and faster return to normal activities Procedures include endoscopic repair of herniated disc, spinal decompressions and fusions, deformity correction (listhesis and scoliosis), minimally Invasive corpectomies  and tumor removal, percutaneous bone augmentation in osteoporosis and fractures (Vertebroplasty) and percutaneous spinal stabilization. Advanced telescopes (endoscopes) & Instrumentation.
WORLD CLASS TECHNOLOGY –
The latest technology has a major role to play in diagnosing and assisting the advanced surgical procedures.
INTRA OPERATIVE MRI SURGERY SUITE-
is an advanced operating theatre with capability of intra-operative MR imaging and MR guided surgery. Surgeon can perform a high resolution MRI during the surgery to assess the degree of tumor removal as well as to avoid normal tissues.
BIPLANE NEUROENDOVASCULAR ANGIOGRAPHY –
Latest flat panel Biplane DSA (digital subtraction laboratory) provides ultrahigh resolution (2048 matrix) of cranial and spinal blood vessels. This unit is one of the most advanced units installed in this part of the world. The features include.
ADVANCED DYNA CT  and S – 7 NAVIGATION SYSTEM :
the angiographic suite has a built in CT scan like facility for early detection of any complication.  Latest generation of Navigational equipment with integrated minimal access capabilities allows Real-time Navigational and imaging ability for better visualization of normal anatomy and the disease process allows preservation of normal anatomical structures and completeness of removal of the disease.
MULTIDISCIPLINARY NEUROSCIENCES  TEAM EFFORT
Neurologists – who diagnose and treat conditions of the nervous system focusing on specific area such as stroke, epilepsy,headache, movement disorders and other diseases.
Neurosurgeons – – having specific areas of interest such as brain tumor, spine surgery, endoscopic surgery, endovascular surgery, epilepsy surgery, Deep Brain Stimulation (DBS)
Intervention Neuroradiologists – use a nonsurgical, catheter based approach – similar to cardiac catheterization for heart disease – to treat vascular (blood vessel) diseases that affect the nervous system
WORLD's LOWEST COST  SPINE SURGERY PACKAGES –
  All the above spine services come at a very attractive cost which is a fraction of the cost of similar services anywhere else in America and Europe.  Most  surgery packages can be availed of in less than 10000 US Dollars and that includes stay in a private  room where a companion can stay with the patient, surgeon fee, medicines and consumables, nursing care, patient's food and airport pick up etc.
For more Information on Minimally Invasive Spine Surgery please visit this link :
https://safemedtrip.com/medical-services/spine-surgery-treatment-in-india/minimally-invasive-spine-surgery-in-india.html