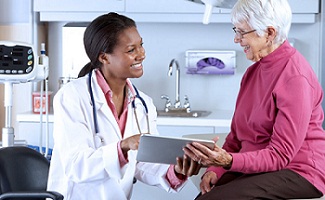 A latest breakthrough treatment for the deadly Hepatitis C virus could soon be available in India as major Indian pharmaceutical firms have acquired licenses from the American manufacturer of the drug after an approval from US authorities. The drug called Epclusa which is developed to treat all genotypes of the Hepatitis C virus has finally received approval from by the US Food and Drug Administration (FDA).
In November of last year, actress Pamela Anderson announced that she was cured of Hepatitis-C (HCV) by following an FDA-approved medication regimen. According to People Magazine, she had lived with the disease for 20 years and had been told she only had another 10 years left to live. In response to her treatment, she posted on Instagram, "I am CURED!!!" She used a number of hashtags, including #nomorehepc #dontlosehope #itworkedforme #thereisacure and wrote, "I pray anyone living with HCV can qualify or afford treatment."
HCV is a contagious disease spread by a blood borne virus that is known to cause severe liver damage and even death. For some, HCV is a short-term illness, but for 70 to 85 percent of those infected with the virus, it becomes a long-term, chronic illness. In fact, more patients in the U.S. require liver transplants due to HCV than any other disease. According to the Centers for Disease Control and Prevention (CDC), an estimated 3.9 million people in the United States have chronic HCV. Chronic HCV can result in long-term health problems, and an estimated one in five people die from health complications caused by the virus each year.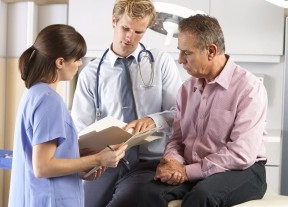 The Hepatitis C infection is rampant globally with an estimate death toll at 12 million. As this drug has proved to be effective on all strains of hepatitis C causing viruses regardless of their DNA structure, doctors and specialists now prescribe the medicine to anyone who tests positive for Hepatitis C. This has been seen as an important step forward in the global effort to control and potentially eliminate HCV as it provides a safe, simple and effective cure for the majority of HCV-infected patients, regardless of disease subtype.
As part of its effort to make it an affordable and widely accessible treatment, the US Manufacturer, together with its pharma partners in India, are pioneering a Voluntary Licensing model that transfers technology and Intellectual Property for latest treatments and cures for viral Hepatitis and HIV. This is a lifesaving strategy as deployment of these latest drugs at low cost without compromise to quality will increase its accessibility to India and other developing countries.
For patients in America and China there is a now an option to get access to one of the most expensive drugs at an affordale cost in India. Gilead, the manufacturer of Sovaldi and Harvoni, entered into a licensing and technology transfer agreement in which it granted several companies in India the rights to manufacture and distribute generic Sovaldi and Harvoni. Currently, the generic versions of these, and other treatments for HCV, are now available in India. Additionally, the cost of these generic medications is roughly $900 — $1,250 for the recommended eight-four day regimen, as compared to $84,000 – $94,500 for the brand name drugs in the U.S.
To know about more about Hepatitis C Treatment at World class Hospitals in India, Please visit this link: https://safemedtrip.com/medical-services/hepatitis-c-treatment.html