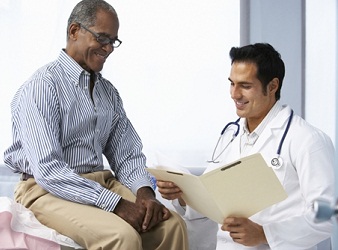 When Stanley from Nairobi, Kenya just in her early 20's, consulted a gastroenterologist with a complaint of persistent bleeding while passing stools, little did she imagine that an endoscopy would reveal a tumor in the rectum and a biopsy that followed later would confirm the tumor to be cancerous. In another city Suneel in his early forties was plagued by constant constipation and loose motions that increased after meals. When several rounds of medications and dietary changes failed, he decided to take expert advice. Endoscopy and Narrow band imaging revealed small polyps in the lining of the large intestine or the colon with early cancerous changes.
Few years back cases like these would be treated through traditional open surgery and subsequent chemotherapy which would leave a long scar, blood loss and many days of prolonged recovery.
But Abubakar from Nigeria was lucky as he was treated using the latest laparoscopic approach that minimizes the scar size, reduces the blood loss considerably and as a result fastens the recovery process. The computer guided laparoscopic procedure ensures precise removal of cancerous tissue with negligible damage to healthy tissue. This technique dramatically enhances the quality of life of the patient and is extremely safe and successful.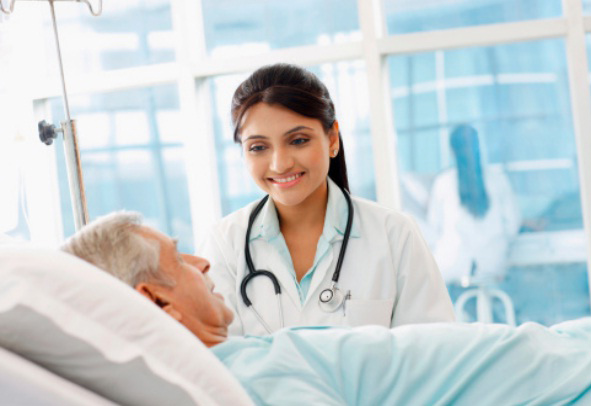 Another patient Maria from Zimbabwe was advised Endoscopic Submucosal Dissection, another revolutionary approach that involves peeling of the tumor from the lining of the intestine. This is a minimally invasive stitch less procedure which allows patient to go home in 24 hours and back to work in a week's time.
Faulty food habits like consuming fatty foods and low fiber meals is considered major culprit of Colorectal cancer which is detected quite late in majority of patients due to lack of symptoms in the early stages.The choice of technique and use of chemotherapy depends on the stage of the cancer
To know more about advanced Colon Cancer treatment at world class hospitals in India, please visit this link : https://safemedtrip.com/medical-services/cancer-treatment-in-india/colon-cancer-treatment-in-india.html