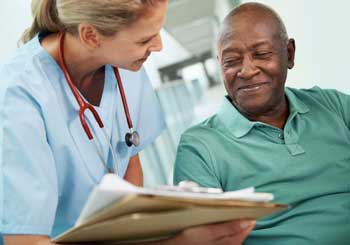 Lung Cancer is much more morbid condition compared to many other serious diseases because of its rapidly spreading attribute it just gives the patient a few months of survival. But that's all going to change with new drugs that will be arriving in the market in a few years. Having had excellent results in the clinical trials, with around 50 patients living cancer free life for around 2-3 years after beginning the drug, researchers are confident this new drug serve as the cure for even the most advanced stages of Lung cancer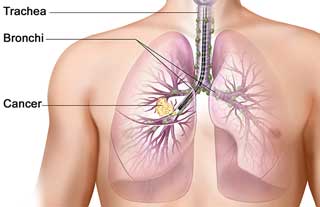 The new adjuvant anticancer drug works in a unique way. It has been seen that the tumor cells form a kind of envelope around themselves shielding them from the host's immune system. The new drugs break this layer effectively to make the cancer cells more vulnerable and allow the body's immune system to fight them. Without the protection, the immune cells recognize the tumor cells as foreign bodies and attack them. The icing on the cake being there are no side effects which is a big advantage over the conventional chemotherapy. Some patients have become completely disease free with no residual cancer cells present in the body and no episode of recurrence. While in others the tumors have shrunk considerably enabling them to enjoy their life. So actually it assists the lung cancer patient's recovery.
With overwhelmingly positive results of the trial, researchers now focus on improving and standardizing the drug further and looking to combine with existing therapy to make it effective on a larger population without compromising with the results.
To know more about Lung Cancer Treatment in India. please visit this link

  https://safemedtrip.com/medical-services/cancer-treatment-in-india/lung-cancer-treatment-in-india.html