"HOLEP by 100 Watt Holmuim Laser technique that was used to treat the 72-year-old is an advanced laser technology and is the latest treatment for all urological problems. The advantages of the HOLEP 100 watt laser technique are multiple. The usage of this technique lessens hospital stay for a patient, less blood loss and most importantly leaves no scar on the patient's body. This technique provides less complications compared to the traditional way.

The 72-year-old man John Rusagara from Nigeria was in immense pain due to enlarged prostate for over a decade. He was going through severe difficulties including pain while urinating, difficulty in walking and imbalance.  While the normal size of the prostate gland is 15-20 gms, John was detected with 350 gm, which is unheard of in medical history. The heavy prostrate made it difficult for John to carry out basic and normal activities of life. In addition, his kidneys were swollen due to obstruction by the grossly enlarged prostate. The abnormal size of the prostrate made many hospitals even in Bangalore apprehensive about conducting the critical surgery as the regular surgical process would cause bleeding and chances of its incomplete removal. Finally, His enlarged gland was removed in less than 2 hours of time without any blood loss. John was discharged from the hospital the next day. Today, he is leading a normal and active life without any complications.
About HOLEP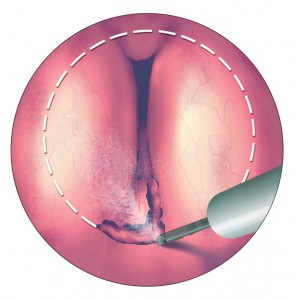 Holmium Laser Enucleation of the Prostate 
is a laser technology to treat any kind of prostate enlargement, be it small to large. Normally, prostate enlargement is treated by conventional TURP, which has much more recurrence and bleeding during operation and excess bleeding when dealing with patients who are on blood thinning agents. HOLEP as a technology is very versatile in treating large prostate especially the ones that weigh more than 70 gms, wherein other technologies are met with complications.
To know more about Laser Prostate Surgery in India please visit this link :
https://safemedtrip.com/medical-services/low-cost-laser-prostate-surgery-in-india.html