We have assisted thousands of International Patients find most Affordable Treatment options at World Class Hospitals in India.

Get Free Expert Medical Opinions And Treatment Cost Estimates From Top Doctors at Best Hospitals In India
SafeMedTrip is a 24X 7 International Helpdesk for leading hospitals in India like Apollo Hospital, Fortis Hospital, Max Hospital, BLK Hospital and many others. Benefit from our No obligation Expertise. It can save you Invaluable Time and Money.
A patient looking for surgery at Indian hospitals is anxious and has so many questions and concerns. SafeMedTrip is committed to help you by its expertise and prompt response. Once we receive your medical reports, we will send them to at least three of India's best hospitals and arrange expert opinion and treatment cost estimates for you within 48 hours of receipt. This is a no obligation, zero cost assistance service from SafeMedTrip.
World Class Treatment in India – Great Value for Your Money
Click on the Treatment or Surgery Name below to find more details about it
Cancer Treatments
Heart Surgery
Orthopedic Surgery
Spine Neurosurgery
Urology & Nephrology
Other Popular Specialties
Click on the Treatment or Surgery Name above to find more details about it
Patient Testimonial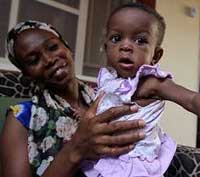 "It was a matter of life for my young daughter who was diagnosed with Valve defect at just One year age. Finding safemedtrip.com has been a blessing for us. Every member of staff works as a dedicated member of a team to assist recovery. We were somewhat nervous about coming to India as we have never visited before, but we were never left unsure or uncomfortable about anything from the time we were picked up at the airport. The hospital in India is overall the very best we have experienced.The level of care is exceptional. The doctors, nurses and medical facilities and the room facilities were equally excellent."

Mary Chinye From Nigeria:-Paediatric Cardiac Surgery.