Apollo Hospitals Group

Apollo Hospitals Group is an extensivechain of hospitals with a strong presence in India & outside.Started by Founder Chairman Dr. Prathap C. Reddy, the flagship hospital of the mighty ApolloGroup was thrown open to public in 1983 in Chennai, India and thus began the healthcare revolution.
We are reckoned as the pioneers of the private healthcare industry in India.We have now forged into the international scene too, with high quality hospitals in Mauritius, Qatar, Oman &Kuwait.With 'Touching lives' as our slogan at Apollo, we are proud to say we have succeeded in touching lives of approximately 45 million people in over 120 countries. Apollo Group has also ventured into telemedicine units, health insurance services, global projects consultancy, academic institutions and a research foundation.
With over 10,000 beds, approximately 5000 doctors and more than 64 hospitals spread across India, Asia & Africa, Apollo Hospitals is offering world-class treatment to millions of patients globally today. All our hospitals are equipped with multi-specialty tertiary care facilities.
Centre of Excellence in India

Apollo Cancer Institute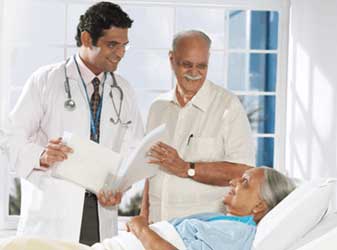 To the thousands of patients who visit us for cancer care, the Apollo Hospitals Cancer Group symbolizes hope that Cancer is Conquerable. The Cancer care system at Apollo Hospitals involves over 125 surgical and radiation Oncology specialists as well as diagnostic consultants and 9 dedicated Apollo Cancer Hospitals across India that offer comprehensive Cancer Care. The mission is to take the fight against cancer to the next frontier, and redefine clinical benchmarks and outcomes. The measurable success that the hospitals have achieved in Cancer Care attracts thousands of national and international patients each year who come from over 120 countries.

Apollo Heart Hospital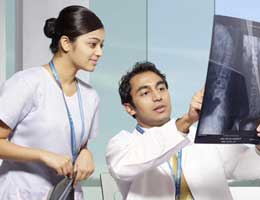 Our team of cardiologists and cardiothoracic surgeons are trained at the top institutes in India and abroad and they are completely dedicated to the prevention and treatment of cardiac disease. Our pioneering work for the prevention and treatment of cardiac diseases has led to the achievement of better outcomes and improved quality of life for thousands of cardiac patients who visit us each year with complex heart problems. Our advanced infrastructure supports the complex nature of the cardiac care provided. Third generation Cath Labs, Cardiac Critical Care Units and Intensive Care Units support our experienced cardiologists and post-operative care teams, making us one of the best heart hospitals in the world.

Apollo Orthopedics and Joint Replacement Surgery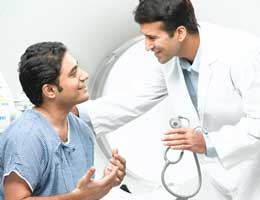 The Apollo Institutes of Orthopedics enjoy the reputation of being one of the pioneering bone and joint centres in the country with a legacy of innovation and excellence. The Institutes are at the forefront in offering the latest in Orthopedic treatments and Orthopedic surgical advancements on par with the best centres in the world.
Our Orthopedicians trained at the top centres worldwide, bring with them the latest and best techniques and work in our facilities that have the latest cutting edge technology in terms of equipments, operating rooms, recovery areas and advanced Physical therapy facilities.

Apollo Minimally Invasive Spine Neuro Surgery
The Spine Surgery teams at Apollo Hospitals are some of the best in India today. The spine surgeons perform major and complex spine surgery. Apollo Hospitals is indeed a pioneer and one of the foremost institutions for spine surgery. The spine surgery units at the various Apollo Hospitals locations are a conglomeration of experts in the treatment of spinal disorders, cancers, deformities as well as specialists in the areas of pain management and physiotherapy. Some of the latest techniques including minimally invasive and robotic surgeries have been done at the various hospitals of the group. The complete range of management options for treating back pain and spinal disorders are available.
See What People Say about us?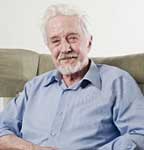 I would just like to thank everyone at Apollo Hospitals for helping me overcome all my medical issues so effortlessly. From when I arrived at the airport to leaving 12 days later, You made it so smooth and comfortable for me.
The surgeon was very competent and reassuring. Your nurses looked after me so well and made me feel at home. If anyone in the UK was thinking about having surgery in India and was worried or apprehensive about it don't be, if you have Apollo Hospitals on your side, you will do well.

Mr. D. Smith From U.K – Hip Replacement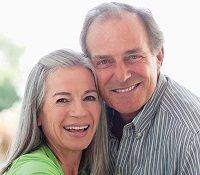 We are so glad we found Apollo Hospitals on the web, we chose it because it offered the best and most comprehensive information and assistance package Our expectations were more than realised by the whole experience.
The medical facilities and the skill of the team were first class and never before in our life we were looked after by so many kind and caring people. You have changed our life and we spent a fraction of what we spent earlier for similar treatment in UK.

Olali Faith, From UK
Write to us for a Free No Obligation Opinion and Treatment cost Estimate from Top Doctors at Apollo Hospitals in India

Please Email your medical reports to us at
[email protected]
or
[email protected]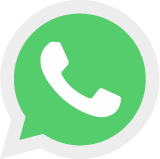 Or you can take a picture of the medical reports with your phone camera and send to us by Whatsapp on +91 98 9999 3637 Response assured in max. 24 Hours.
We help you get FREE Expert Opinion from Top Doctors at Best Hospitals in All Major Cities in India.
New Delhi
Mumbai
Bangalore
Hyderabad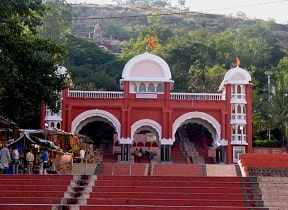 Pune
Mohali
Frequently Asked Questions
Get Expert Opinion from India's Best Doctors.
WhatsApp Consult Now